The Adult Toy Shop: Your Friendly Neighborhood Sex Toy Store
Welcome, so glad you're here! Please allow us to introduce ourselves:
The Adult Toy Shop is a woman owned & operated sex toy store in Mt.Laurel, New Jersey. We started working in the sex toy industry back in 2005, but decided to move solely to an online presence and launched the website in 2008. By moving operations online, we expanded our visibility across the USA instead of just our local hometown.
Our Vision & Goals:
We promote a sex-positive image that sex toys are FUN! Sex toys are not shameful, they are for enhancing pleasure and that is a GOOD thing!

Our website is classy & nudity-free to provide a comfortable and enjoyable shopping experience for everyone.

Sex education is important! Our weekly updated sex blog has over 200 posts with tutorials, advice, sex toy guides & Sexpert tips on ways to refresh your sex life.
Body Safe & Affordable Sex Toys
We only stock body-safe sex toys. Thanks to technological advancements, previously unsafe materials like PVC and TPE are now made lab-certified body-safe by several manufacturers in price points that are reasonable for the average person.
As much as we love high-end luxury sex toys, we understand that not everyone has an unlimited budget, so we focus on sourcing high quality sex toys at an affordable price that are safe to use.
Why We're The Best:
We have over 15 years of experience working with sex toys - we know what's good and what's not. You won't be overwhelmed with thousands of choices, we only stock toys that passed our quality test. Our catalog is not the biggest, but we think it's the best.
In fact, our selection is smaller than everyone else's, but this is on purpose: In our opinion, there's no need to stock several of the same thing because that makes shopping too confusing. We carefully curate the best sex toys to make your decision easy & stress-free.
Buying sex toys online should be an enjoyable experience, and we've tailored the process to be as easy & discreet as possible. We label our shipping packages discreetly and never send flyers or anything else to your home afterwards. Discretion is as important to us as it is to you!
Real Descriptions, Real Experience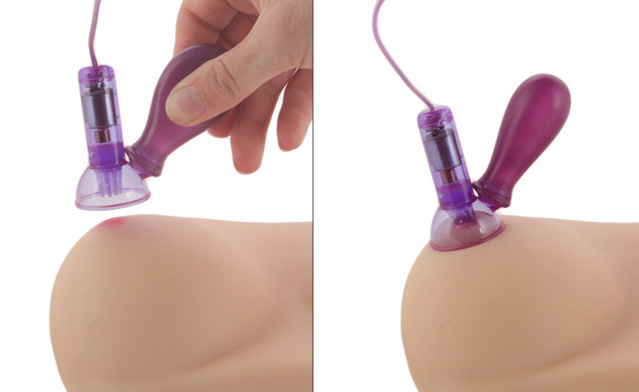 Our team personally wrote every single product description here. Before adding sex toys to the catalog, we touch, bend, squeeze, activate, lubricate, examine and sometimes try the toy.
This hands-on approach is the only way we can write a description that accurately describes the product. We also have a tape measure in hand because it's important to know accurate measurements.
As for men's sex toys, our husbands are the testers and if they're up for giving it a try, they report to us what they thought. Thanks guys!
Have a Question?
We love to share our knowledge. Please ask us any question, we're always happy to assist.
Notice the "ask a question" feature located on every single product page? This option is the quickest way to ask a question. Discreetly, a reply shows up in the email inbox typically within the same business day.
Quickly obtain the precise information about the product under consideration. We do not just want a one-time customer; we want a customer for life.
We do our best to ensure satisfaction. We pledge to make customers happy, answer any questions and provide all adults with the best sex toy shopping experience.
Meet our Sexpert: Mayla Green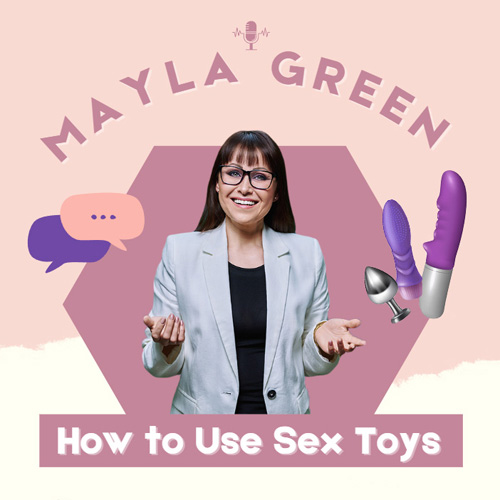 Mayla Green is an authority in the industry and the founder of TheAdultToyShop.com She wears many hats including podcaster, blogger, product curator, sex educator and all 'round Sexpert extraordinaire.
Over the past decade (and more), Mayla Green has helped thousands of couples to improve their sex life, stay healthy, establish a closer bond and take the bedroom adventures to new levels of exploration in a way that is comfortable for both partners.
Make sure to check out Mayla Green's sex education blog filled with useful information including how-to articles, Q&A series and insider tips on sex toys that you won't find anywhere else. This content is written & published exclusively here only, and is updated every week.
Mayla has provided commentary in sex advice columns & forums all over the web, and has been featured in major publications such as Yahoo Lifestyle, Healthline, O School, Fatherly, Elite Daily, Kinkly, Insider, Cosmopolitan, Romper and Bustle.
Follow us on Social Media
Follow us on Twitter, Facebook & Instagram for a weekly dose of fun sex humor, silly quotes, humorous adult cartoons and highlights of recent blog posts, updates & reviews.
We keep it clean, never posting anything raunchy so followers won't ever feel uncomfortable viewing our posts. We focus mostly on comedy, because sex should be fun and not taken too seriously!
The Adult Toy Shop has Been Featured On:
Mayla works hard promoting The Adult Toy Shop online, building trust in the industry and gaining authority status in the online sexuality field. We strive to be more than "just a place to buy sex toys online". We want to be a full educational resource for all things related to sexuality, wellness and pleasure. Here's a sampling of where we've been published: