14 Inch Double Sided Dildo
$28.91
$34.99
You Save

$6.08
14 Inch Double Sided Dildo is one of our favorite suggestions for couples shopping online for their first double sided dildo. It is thin and small despite the 14 inch dildo length. This is great for the average gal who wants to play kinky without having to settle with something big and scary. On the contrary, this one is friendly and charming!
Double sided heads are identical, complete with slightly narrowed tips and rumpled veins adding a fun texture that eventually leads into a smooth shaft that meets the other half in the middle. Bendable and soft, it's comfortable and can even bend all the way around into a "U" shape for DP and superior handling when playing alone.
Product Details
Total Length:
14 inches

Diameter:
Ranges between 1 1/4 – 1 3/8 inches

Material:
PVC

Latex Free:
Yes

Phthalates Free:
Yes

Color Options:
Vanilla (White), Caramel (Brown), Chocolate (Dark), Black
14 inch dildo vs. 12 inch dildo
The foot long two headed dildo is by far the more common size option you'll find in any sex toy shop. We were pleased to finally source a 14 inch double dildo to add to our catalog. Why the excitement?
In our opinion, we find the extra 2 inches provide the user with just enough added extra length to be able to flip the shaft into a U shape. Take a look at the pictures to see how naturally you'll be able to squeeze the double heads next to each other for dual entry DP sex.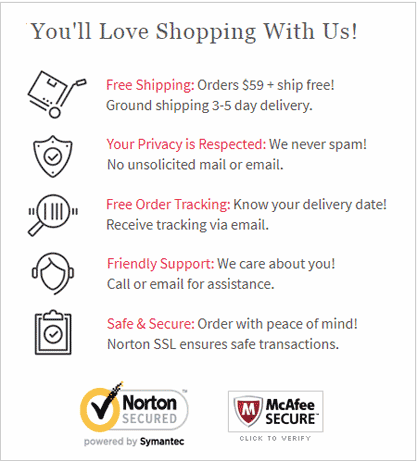 Free Shipping
Orders over $59 qualify for free ground shipping.
Discreet Delivery
Orders ship discreetly: The package does not have our store name on it and does not state what's inside. The mailing label shows "Shipping Dept." with our address in New Jersey.

Please view our shipping & delivery page for shipping methods, transit times & information about our return policy.
Your Privacy
We never spam you with unsolicited emails. We never send anything to your billing and/or shipping address (aside from your order, of course!)
We found other products you might like!