$33.77
$40.99
You Save

$7.22
16 Inch Double Dildo is an elegantly soft double sided dildo for gals who prioritize comfort in choosing their sex toys. "Elegant" may seem a strange descriptive term for such a kinky style of sex toy, but once you hold it in your hand for the first time, you'll understand our intention here. It is gentle, silky smooth and highly bendable.
In fact, it is so bendable that you can wrap it into a "U" shape for double penetration if you want both ends at once. A tad slimmer than an usual double dildo, it is excellent for petite women and first timers. Thin matching penis heads lead into a sensually veined shaft on one side contrasting a smooth shaft on the other side. A fabulous choice for those adventurous nights of creative foreplay!
Product Details
Total Length:
16 inches

Insertable Length:
5 inches

Diameter:
Ranges between 1 1/4 – 1 1/2 inches

Material:
PVC

Latex Free:
Yes

Phthalates Free:
Yes

Color Options:
Vanilla (White), Caramel (Brown), Chocolate (Dark)
Is a 16 inch dildo the longest double dildo?
Yes the 16 inch dildo is the longest available for sale. The typical double header length is 12 inches, which some women find a bit tricky to bend around for anal and vaginal penetration, but add on the extra length and the 16 inch dildo just happens to be the most ergonomic design for women.
It is tailor made for those who want to experience fantasy DP sex, no partners required! The double sided penis ends mirror each other and are thin enough for easy deep insertion in both holes at the same time.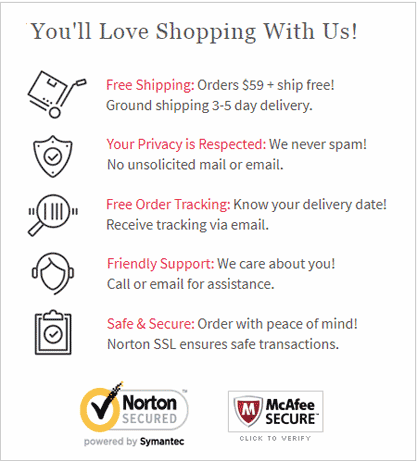 Free Shipping
Orders over $59 qualify for free ground shipping.
Discreet Delivery
Orders ship discreetly: The package does not have our store name on it and does not state what's inside. The mailing label shows "Shipping Dept." with our address in New Jersey.

Please view our shipping & delivery page for shipping methods, transit times & information about our return policy.
Your Privacy
We never spam you with unsolicited emails. We never send anything to your billing and/or shipping address (aside from your order, of course!)
We found other products you might like!