Colours Silicone DP Dildo
$58.88
$71.99
You Save

$13.11
Colours DP Dildo is a fun "U" shape dildo ideal for any kinky DP fantasy. We've seen DP dildos before, but they always look realistic. This one shares the same realistic penis features but comes in one of three vividly bright, almost neon colors. It's perfect for adding a splash of color to your bedroom and makes a fun tool for erotic foreplay with your lover; they'll enjoy watching from above as you pleasure yourself with a brightly colored DP dildo. Fun stuff!
The dildo shafts are rigid but can bend as needed to make sure each head lines up with each hole. Grip the U shaped bend and rock it back and forth in a smooth rhythmic motion to enjoy the best of both worlds, so to speak!
The silicone surface feels silky smooth to the touch, it's rather luxurious for such a freaky sex toy. It is heavy too despite the moderate size. You'll notice the weight during use further accelerating your sexual enjoyment. Excellent quality, beautiful color and topped with dual mushroom heads for premier personal pleasure.
Product Details
Length:
8 inches | 7 inches

Diameter:
1 3/8 inches | 1 1/4 inches

Material:
Silicone

Latex Free:
Yes

Phthalates Free:
Yes

Color Options:
Blue, Pink, Purple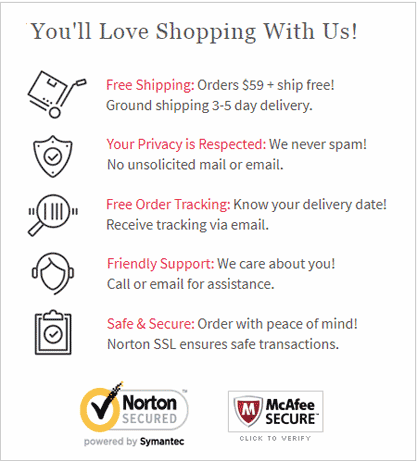 Free Shipping
Orders over $59 qualify for free ground shipping.
Discreet Delivery
Orders ship discreetly: The package does not have our store name on it and does not state what's inside. The mailing label shows "Shipping Dept." with our address in New Jersey.

Please view our shipping & delivery page for shipping methods, transit times & information about our return policy.
Your Privacy
We never spam you with unsolicited emails. We never send anything to your billing and/or shipping address (aside from your order, of course!)
We found other products you might like!