$37.82
$45.99
You Save

$8.17
Hero Double Ended Dildo is all business in the front, and party in the back! There is no other double ended dildo with such contrast between the head sizes. It even looks comical just standing there, a strange top heavy beast over a super skinny end.
The small end has a minuscule head that peeks into the body, it's even smaller than a typical small dildo and feels very soft. On the other end, the large heavily exaggerated mushroom topped dick rams the body with a total hardcore edge and a firm touch. The girth rivals that of your favorite big dildo at home.
The shaft has raised veins surrounding all sides which not only adds a realistic looking appearance, but you'll appreciate the sensation of the sensual texture. The shaft is quite bendable and relatively soft, you can arc it whatever direction you need for a good, hard ramming from the wide firm end, or enjoy a tiny poke from the thin, soft end.
Product Details
Total Length:
14 inches

Diameter:
Ranges between 7/8 – 1 7/8 inches

Material:
PVC

Latex Free:
Yes

Phthalates Free:
Yes

Color Options:
Vanilla (White), Caramel (Brown)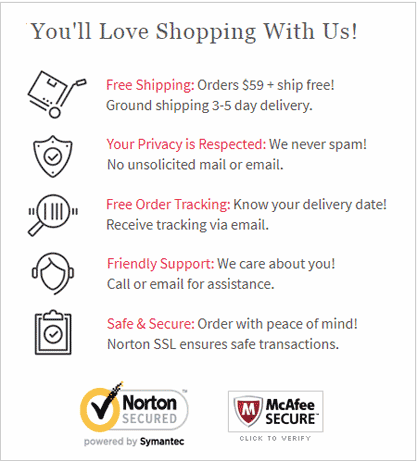 Free Shipping
Orders over $59 qualify for free ground shipping.
Discreet Delivery
Orders ship discreetly: The package does not have our store name on it and does not state what's inside. The mailing label shows "Shipping Dept." with our address in New Jersey.

Please view our shipping & delivery page for shipping methods, transit times & information about our return policy.
Your Privacy
We never spam you with unsolicited emails. We never send anything to your billing and/or shipping address (aside from your order, of course!)
We found other products you might like!