Tapered Double Sided Dildo
16" realistic double dildo with 2 differently sized heads.
Introducing our only realistic double dildo with 2 differently sized heads! If you're a creative person, you can think of many ways to enjoy this unique sex toy. It's highly flexible and can bend itself right around allowing for solo DP enjoyment. It's the perfect "training tool" for naughty role play.
Each head has the same shape and the same realistic detail, but one is small size and the other is medium size. The shaft features life like veins bulging and snaking their way through the shaft. Take a close-up look and notice the fancy detail of every crease, wrinkle and dimple making this look like a replica of a real penis shaft.
The soft rubber feels super impressive, it's a very high quality made double dildo and you'll notice this immediately upon arrival. Slippery, soft & realistic looking with 2 differently sized heads. It really doesn't get any better than this!
Product Details
Length:
16 inches
Large End Diameter:
1 3/4 inches
Small End Diameter:
1 3/8 inches
Material:
Soft Rubber
Latex Free:
Yes
Phthalates Free:
Yes
Color Options:
Vanilla (White), Tan (Light Brown)
What is a Tapered Dildo?
A tapered dildo means the end are narrowed. The ends come to a taper, or a point. The purpose of this is to assist in easier vaginal or anal penetration. A thin head eases into the body much more comfortably to make way for a thick or large shaft to follow. In this case, the tapered double dildo means each end has a differently sized head but we think this is an awesome feature to add versatility to your sexual playtime.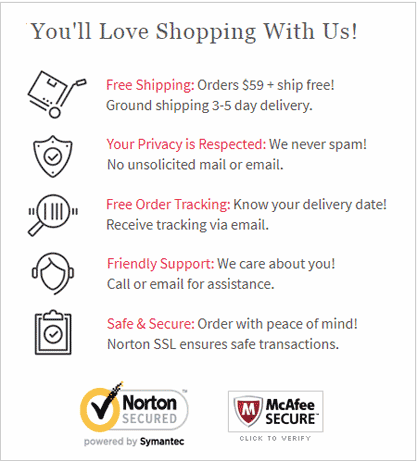 Free Shipping
Orders over $59 qualify for free ground shipping.
Discreet Delivery
Orders ship discreetly: The package does not have our store name on it and does not state what's inside. The mailing label shows "Shipping Dept." with our address in New Jersey.

Please view our shipping & delivery page for shipping methods, transit times & information about our return policy.
Your Privacy
We never spam you with unsolicited emails. We never send anything to your billing and/or shipping address (aside from your order, of course!)
We found other products you might like!