Veined Double Headed Dildo
$27.29
$32.99
You Save

$5.70
Veined Double Headed Dildo is one of our favorite compact two headed dildos. You can still enjoy the high kink factor of a double headed dildo but without an overabundance of length. As a result, this is the best "1st double dildo" a lady can buy. The front side has deep ridges and valleys between the thick veins while the backside is completely smooth.
The straight and consistent shaft maintains the same girth the whole way from end to end. It can bend as needed but still has enough firmness allowing you to two-hand into erotic thrusting joy. Double ridged circumcised penis heads add a sensual "pop" of texture as it travels in & out of the body, leading directly into the veined shaft below. Exciting yet understated, you'll surely enjoy playing with this unique little fella under the sheets!
Product Details
Length:
12 inches

Diameter:
Ranges between 1 1/2 – 1 5/8 inches

Material:
PVC

Latex Free:
Yes

Phthalates Free:
Yes

Color Options:
Vanilla (White), Black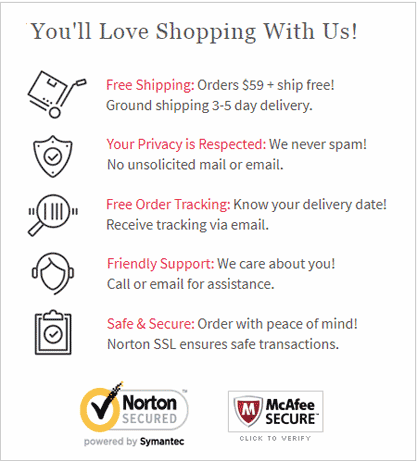 Free Shipping
Orders over $59 qualify for free ground shipping.
Discreet Delivery
Orders ship discreetly: The package does not have our store name on it and does not state what's inside. The mailing label shows "Shipping Dept." with our address in New Jersey.

Please view our shipping & delivery page for shipping methods, transit times & information about our return policy.
Your Privacy
We never spam you with unsolicited emails. We never send anything to your billing and/or shipping address (aside from your order, of course!)
We found other products you might like!