Whopper Double Sided Dildo
A crazy wild ride bendable enough for solo double penetration.
$47.54
$57.99
You Save

$10.45
Do you like hard, crazy sex? You'll love this wild beast. The double headed dildo is already the kinkiest of sex toys, but this stylish stud brings that to a whole new level of crazy. Thick raised veins and a wide dorsal vein on the back imitate a man's bursting hard erection. The mushroom shaped penis heads both taper at the tips so one head can easily be used for anal insertion.
The curved shape as shown in the photo is the dildo's actual position when resting, so it's possible to wrap it into a "U" shape and enjoy solo double penetration in both vagina and anus. The rubbery shaft bends easily anywhere along the shaft yet it's sturdy enough for fast thrusting. Grab the bulge in the middle of the double head dildo and ram - this is your hard sex fantasy double dildo dream come true. Whoa!
Product Details
Total Length:
13 inches
Diameter:
1 1/4 inches across the head, slightly over 1 1/2 inches mid shaft
Material:
Rubber
Latex Free:
Yes
Phthalates Free:
Yes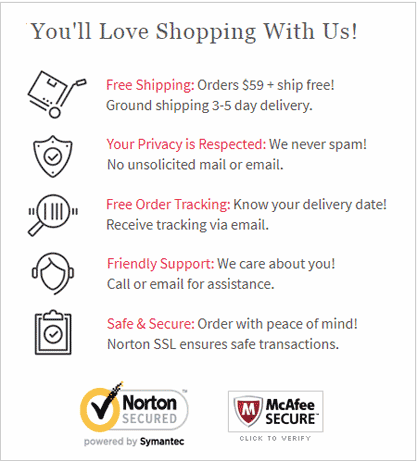 Free Shipping
Orders over $59 qualify for free ground shipping.
Discreet Delivery
Orders ship discreetly: The package does not have our store name on it and does not state what's inside. The mailing label shows "Shipping Dept." with our address in New Jersey.

Please view our shipping & delivery page for shipping methods, transit times & information about our return policy.
Your Privacy
We never spam you with unsolicited emails. We never send anything to your billing and/or shipping address (aside from your order, of course!)
We found other products you might like!