$23.24
$27.99
You Save

$4.75
Dr. Skin Small DP Dildo is the ultimate DP fantasy for the curious lady and especially well suited to older women. This double headed dildo is very soft, extremely forgiving and oh-so gentle. The DP dildo is small, the perfect size to try DP sex with yourself to feel what the hype is about.
We'll be the first to admit that most double dildos are too big and hardcode for the average person, but we're happy to source this awesome choice that is a reasonable size for the average lady who just wants to try something new during solo self pleasure masturbation or adventurous foreplay with their partner.
The thin end is less than an inch making anal insertion easy. The vaginal probe has a subtle mushroom tip for popping fun as it thrusts in & out. The U shape you see here is permanent. The DP dildo is pliable enough to straighten enough to assure you'll be able to target both holes with each of the ends.
Hold it with your hand(s) in the bow shaped middle and rock it back and forth to treat yourself to the soothing and highly charged erotic pleasure of double penetration sex with no strings attached. Kinky fun for all!
The pictures & video above are displaying the Caramel (Brown) Mocha color option.
Product Details
Total Length:
12 inches

Insertable Length:
5 inches

Diameter:
Small end is 7/8 inch across, large end is 1 1/8 inches across

Material:
PVC

Latex Free:
Yes

Phthalates Free:
Yes

Color Options:
Vanilla (White), Caramel (Brown) Mocha, Chocolate (Dark)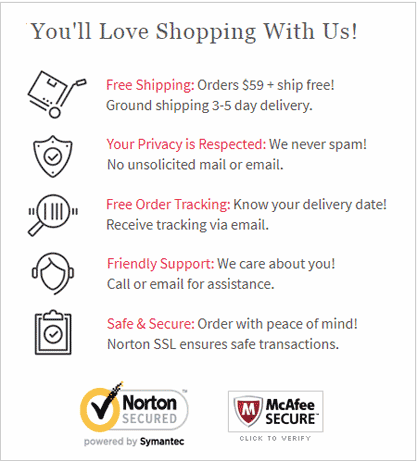 Free Shipping
Orders over $59 qualify for free ground shipping.
Discreet Delivery
Orders ship discreetly: The package does not have our store name on it and does not state what's inside. The mailing label shows "Shipping Dept." with our address in New Jersey.

Please view our shipping & delivery page for shipping methods, transit times & information about our return policy.
Your Privacy
We never spam you with unsolicited emails. We never send anything to your billing and/or shipping address (aside from your order, of course!)
We found other products you might like!