Sexy 6 Foreplay Dice Game
$11.62
$14.99
You Save

$3.37
Sure we've all seen sex dice before, but have you seen foreplay dice? This super awesome sex dice game is an excellent icebreaker for newly dating couples who are starting to explore each other's bodies, and also perfectly suited to married couples who don't even bother with foreplay anymore. So everyone can have some fun with this adult dice game.

These 6 dice do not offer direct sex positions, instead, it's a sensual and romantic game on building up intimacy and passion as a precursor to sex. It's made for couples who like to savor intimacy and enjoy a good marathon of foreplay before finishing off with the final act.

There are 6 dice to roll. Line them up in numerical order form 1 - 6 to read the phrase on what you'll be doing to each other. If you do the math, there are hundreds of thousands of possible answers and different questions so this is a sex dice game that never tires! Includes 6 dice and a drawstring mesh storage pouch.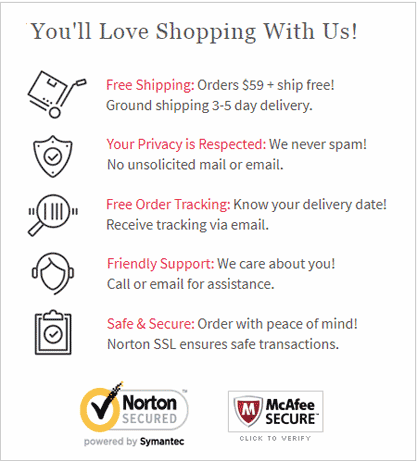 Discreet Delivery
To know how discreetly your order will be packaged & shipped, click to view our shipping policies.
Privacy
To know exactly how your personal information will be handled, click to view our privacy policy.
Returns
We value the health & safety of our customers. For further details, view the complete return policy.