Squirting Hollow Strap on Dildo
$75.94
$93.99
You Save

$18.05
Enhance the kink factor with the worlds first squirting hollow strap on dildo! Of course if ejaculating dildos aren't your thing, you'll enjoy this one anyway as the squirting feature does not need to be used, but it's there incase you want it.
The top third of the shaft has a hollow reservoir to contain water. To fill it up, squeeze the top 3 inches tightly with your fingers and stick the penis tip's hole under a running faucet or into a small bowl of
fake semen
. Let go and it will draw water into the reservoir. When you're ready for it to squirt, squeeze the top 3 inches and out it cums!
The lower half of the dildo is also hollow, but this is where the man places his flaccid penis. This is a suitable strap on for men with ED to wear because there is ample space inside to rest a flaccid penis, the interior has extra soft padding so it cradles him in complete comfort. Please note there is not enough room for a full erect to fit inside the
hollow strap on
core.
The hollow dildo is one of the softer ones we've seen, most are totally solid but this one has some give and flexibility its the design. It's more comfortable than previous generations of this style of hollow dildo, but it's important to note that it still has enough rigidity to engage in sexual intercourse despite the lack of erection support underneath. This can also be used by lesbians since it's sturdy enough for sex.
The heavily textured
ejaculating strap on
shaft is really nice, we like the contrast of the minutely "ribbed" feeling surface with raised veins overlaid on top. It's an erotic texture to be noticed! The penis head is narrower than the rest of the shaft for easy and quick vaginal insertion, this tapered tip is far more gentle on the body. The shaft increases in size as the shaft progresses to give the receiver the right amount of stretch and sexual satisfaction.
The thick and substantial elastic waistband has 2 points of adjustment via metal snap at the back to help it stay put on any body type. The elastic stretches nicely up to a maximum of 52 inches which is the largest fitting strap on of this type. We're happy this one fits larger waists as most elastics are relatively small, now it finally better fits a wider range of customers.
Lightweight, bendable and more forgiving than that other styles that look like this, the new Hollow Squirting Strap on dildo is a great addition to the couples sex toy collection with loads of extra kink factor built in for when you want to play extra naughty with your lover.
Exterior Length:
7 ½ inches
Exterior Diameter:
1 1/4 inches across the head, 1 ¾ inches across the base of the shaft
Interior Length:
4 inches
Interior Diameter:
1 1/2 inches
Maximum Waist Size:
52 inches
Material:
TPR - Thermoplastic Rubber
Latex Free:
Yes
Phthalates Free:
Yes
Color Options:
Vanilla (White), Tan (Light Brown)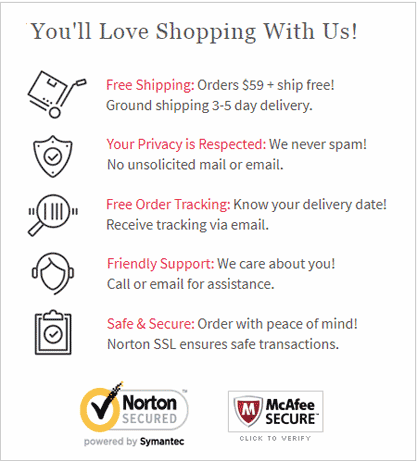 Discreet Delivery
To know how discreetly your order will be packaged & shipped, click to view our shipping policies.
Privacy
To know exactly how your personal information will be handled, click to view our privacy policy.
Returns
We value the health & safety of our customers. For further details, view the complete return policy.
We found other products you might like!