$39.68
$48.99
You Save

$9.31
Are you searching for weird dildos? We've found the strangest one! Introducing the Stuffed Double Dildo, a peculiar oddity among sex toys. Two cocks, one hole. You know you've secretly thought about it. Aside form DP, it truly is the naughtiest sexual fantasy and now it can be yours anytime you want.
This is actually 2 realistic penis dildos connected together into one single molded unit. To ease the vagina into the craziness to come, you'll insert one penis head first and an inch later, the second slightly shorter dick will follow. The weird dildo feels squishy and pliable, but because it's so large it has a certain firmness to it.
The base has an intended suction cup helping it to stick to as flat surface. Since the shaft is so heavy, the suction cup can't really support the bulk above so it isn't super sticky. Don't be surprised it it falls over pretty easily. The weirdest dildo every made for truly naughty bad girls, let your lover into the room when you whip out this bad boy, they'll swoon for the visual treat!
Product Details
Total Length:
10 1/2 inches

Insertable Length:
9 1/2 inches | 8 1/2 inches

Diameter:
Each dildo is 1 1/2 inches across, both together are 3 inches across

Material:
PVC

Latex Free:
Yes

Phthalates Free:
Yes
The True Meaning of a Double Head Dildo
You may have noticed this category is filled with double headed dildos: One tip on each end spaced 12 to 16 inches apart. When you think of "double head dildo", you may be surprised to learn that this term refers to "one dildo with two heads". A double stuff dildo is meant to be inserted into only one hole making it a true original DP experience of two cocks in one vagina.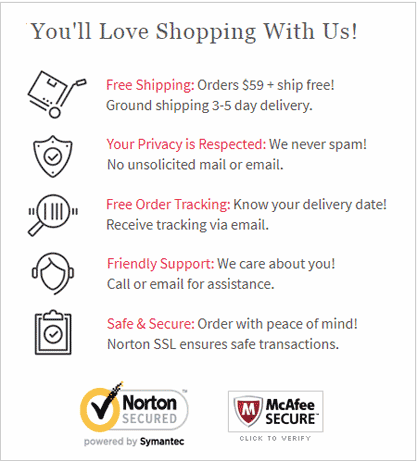 Free Shipping
Orders over $59 qualify for free ground shipping.
Discreet Delivery
Orders ship discreetly: The package does not have our store name on it and does not state what's inside. The mailing label shows "Shipping Dept." with our address in New Jersey.

Please view our shipping & delivery page for shipping methods, transit times & information about our return policy.
Your Privacy
We never spam you with unsolicited emails. We never send anything to your billing and/or shipping address (aside from your order, of course!)
We found other products you might like!