$8.90
$10.99
You Save

$2.09
Nipple Play Rings are non-piecing stylish looking rings that pinch the nipples imitating the feel of nipple clamps while looking like nipple rings. You can adjust how tight or loose they fit by gently pulling on the ring to expand. There is a dangling bead on each one for a nice touch of class and erotic style. Tantalizing non-piercing nipple jewelry. Non-tarnishing, nickel-free body jewelry won't stain your skin. Electro-plated steel for a high quality fit, function and feel. Available in either gold or silver color options.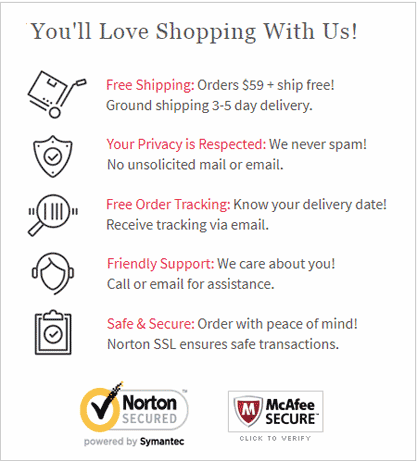 Discreet Delivery
To know how discreetly your order will be packaged & shipped, click to view our shipping policies.
Privacy
To know exactly how your personal information will be handled, click to view our privacy policy.
Returns
We value the health & safety of our customers. For further details, view the complete return policy.