Smooth Double Ended Dildo
$27.29
$32.99
You Save

$5.70
Slick as can be, the Smooth Double Ended Dildo provides a total ride to ecstasy in your hand with one of the smoothest surfaces on any female sex toy. Add some lubricant and literally glide away into fantasy. Matching double heads at each end imitate real penile features while the circular head tip offers a life like feel and a cool contrast to the rest of the shaft.
Extra length is your best way to handle this slimmer yet longer creation easily. The double ended dildo heads are slightly more narrow than other double dildos, so it's the best choice for first timers. This inserts easier, yet the shaft has the same thinness as the typical double dildo. It's much softer than it looks - but not too soft where it's hard to use. We love this consistency and think it's spot-on!
* Please note the purple color option is no longer available.
Product Details
Length:
12 inches
Diameter:
1 1/2 inches
Material:
PVC

Latex Free:
Yes

Phthalates Free:
Yes
Color Options:
Pink, Purple
Benefits of a smooth dildo
If you want a sex toy with minimal distraction, the smooth dildo is an excellent choice. Absent of all texture, the simple slick and smooth surface can glide and slide faster than anything else. All you'll be focused on is the smooth quickly gliding surface filling you up. Erotic stuff!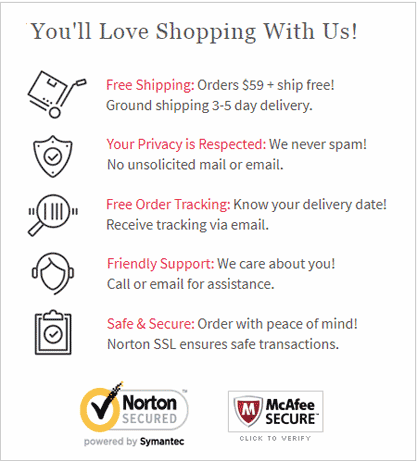 Free Shipping
Orders over $59 qualify for free ground shipping.
Discreet Delivery
Orders ship discreetly: The package does not have our store name on it and does not state what's inside. The mailing label shows "Shipping Dept." with our address in New Jersey.

Please view our shipping & delivery page for shipping methods, transit times & information about our return policy.
Your Privacy
We never spam you with unsolicited emails. We never send anything to your billing and/or shipping address (aside from your order, of course!)
We found other products you might like!