Veined Double Ended Dildo
$28.10
$33.99
You Save

$5.89
This Veined Double Ended Dildo has a nice size making it perfectly suitable for a beginner jelly double dildo. The colors of these pretty colorful; jelly dildos are simply stunning, the thick ridged shaft snakes throughout the front leaving the back smooth offering a funky contrast, unlike any other dildo style.
The best way to enjoy jelly would be to use water based lubricant, proceeding lubricant application, the slip and slide sensation will reach a record-breaking speed limit! The two heads are slightly more narrow than other double dildos, so it's the best choice for first timers. This inserts easier into the vagina, it feels gentle at first, yet the shaft has the same thinness as the typical realistic beginner dildo.
First timers looking for added length and a bit more creative options will prefer the two heads topping the 12 inch length of the modestly sized veined shaft. It's much softer than it looks - but not too soft where it's hard to use. We love this consistency and think it's spot-on!
Product Details
Length:
12 inches

Diameter:
1 1/2 inches

Material:
PVC

Latex Free:
Yes

Phthalates Free:
Yes

Color Options:
Pink, Purple
What is a jelly double dildo?
The keen eye may have noticed the description says this is a jelly double dildo, but the material product information above says it is made of PVC, a synthetic polymer of plastic. It is a very versatile material than can be made in various textures and densities; so here, it is made to replicate jelly. PVC is a safer option compared to jelly, which previously was not body safe. Not to worry, this one is!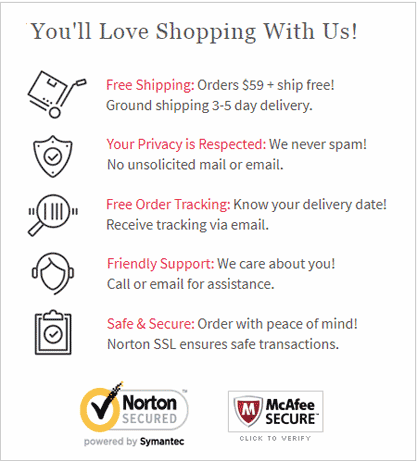 Free Shipping
Orders over $59 qualify for free ground shipping.
Discreet Delivery
Orders ship discreetly: The package does not have our store name on it and does not state what's inside. The mailing label shows "Shipping Dept." with our address in New Jersey.

Please view our shipping & delivery page for shipping methods, transit times & information about our return policy.
Your Privacy
We never spam you with unsolicited emails. We never send anything to your billing and/or shipping address (aside from your order, of course!)
We found other products you might like!