5 Best Handjob Lubes for Amazing Hand Job Pleasure
For good old fashioned male sexual pleasure, nothing beats the thrill of a good hand job. Jerking him off is the perfect way to give him a little bit of sexual release when you don't have time to commit to a full session of foreplay and sex.
Giving him a helping hand during masturbation is always a nice treat. Reach into the shower stall and surprise him with some bare knuckle love before he heads to work for the day. It's a simple erotic treat that leaves a lasting impact. Orgasms are always a perfect way to start the day!
Today, I'll give you a quick lesson on what to look for when buying handjob lube online. You'll learn why it is so important along with a few Sexpert tips on stroking his penis to pleasure perfection. You'll learn about the best lube for handjob and what not to use. Ready, here we go!
What is Hand Job Lube?
Hand job lubricant is designed to stay slick and slippery while you stroke his cock. It can be flavored or scented in case you decide to go down and perform oral sex. If only your fingers perform the magic however, the scent wafts upwards to mask the scent of cum after he ejaculates.
Technically, handjob lube and sexual lube are the same product. You can use it orally, vaginally and anally. If the kinky action moves to other areas of the body to explore other erogenous zones, that's okay! After all, sometimes a simple hand job leads into wild and kinky penetrative sex, and that's okay too!
Masturbation lube also masquerades as penis massaging liquid. It is basically a regular sexual lubricant but disguised in a manly looking bottle so he doesn't feel weird jacking off with what's inside. Most brands are targeted toward women, so it's nice to see some for male masturbation too.
Types of Lube for Giving a Good Handjob

Silicone Based Lube
Silicone formulas are the best handjob lube because silicone never absorbs into the skin. It will stay slick and slippery on his erection until you wash it off. Silicone is perfect for edging handjobs because you'll have plenty of time to test your stamina and endurance since it won't dry out.
The disadvantage is that you will need to use soap and water to break the silicone bonds and thoroughly to clean it off after he ejaculates, so make sure you have a shower nearby. Don't use this for a kinky romp in the wilderness otherwise he'll be walking around with a slick dick!
Water Based Lube
Water based liquids are quick, easy and the most popular type of lube for hand jobs available in sex toy shops anywhere. Water based liquids and gels will eventually evaporate and/or absorb into the skin so he doesn't need to hop in the shower after you've completed your orgasmic handiwork.
Water based lube is a cheap option because water based lubricants are offered for sale at half the cost as silicone. Quality isn't compromised however, some high quality brands are making fine formulas at affordable prices in many bottle size options.
Oil Based Lube
Oil lubricants such as petroleum and coconut oil lube are best for fast and intense hand job action. Nothing is more slippery, but the major advantage is these thick and viscous oil based formulas can stain clothing and bed sheets and need soap and water to completely rinse off.
Make sure you are aware of these important tips if you plan on buying this type of lube from your favorite sex toy store but if you keep clear of his favorite jeans, he will surely think you've just given him the best handjob ever.
Hybrid Lube
Blending the best qualities of water based and oil based, a hybrid lube is the perfect compromise that accents the positives of each formula. Hybrid lubricants are often a mixture of coconut oil and water based liquids and make excellent lube for hand jobs.
They are also sex toy compatible so if you want to masturbate him with a pocket pussy or masturbation sleeve, then you can switch it up easily and still give him a slick ride without worrying about ruining his favorite masturbator toy.
Flavored Lube
All of the above blends can be flavored and/or scented. I personally think these are awesome because sometimes you might want to go down on him for a little fellatio or oral sex pleasure while stroking his erection with you fingers, so enjoy the fruity blast of flavor!
Perfect for when cock stroking masturbation goes beyond just the fingers, you'll be so tempted to lick the shaft or maybe suck on his head too.
5 Best Lubes for Handjob
Handipop Edible Hand Job Gel combines the qualities of male masturbation lube with flavored oral sex lube. Not only for the excelling at hand jobs, it can be used for foreplay and sexual intercourse. Give your partner a sensual hand massage and finish off with your best oral play technique.
Condom Safe: Yes

Sex Toy Safe: Yes

Volume: 4 ounces

Type: Flavored, Water based

Flavor Options: Cotton Candy, Strawberry, Mango Smoothie, Green Apple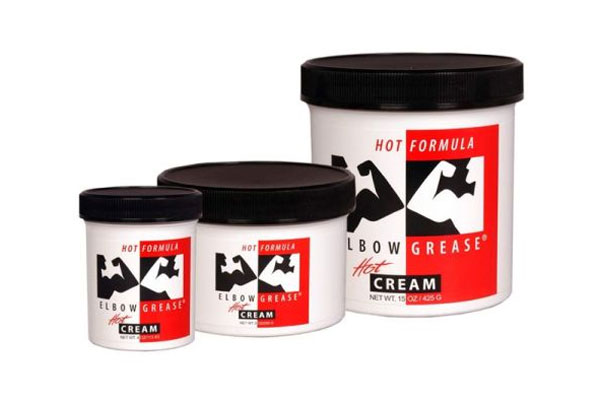 Elbow Grease Hot Cream Lube for Men is the first oil based, warming AND tingling masturbation lube for men. Use it for an edging handjob and see if you can hold out. The faster you stroke, the more it heats up. A slight touch of menthol add a tingle to the effect making this one of the most sensory overloaded masturbation creams for men.
Condom Safe: No

Sex Toy Safe: No

Volume: 1 ounce, 4 ounces, 9 ounces

Type: Oil Based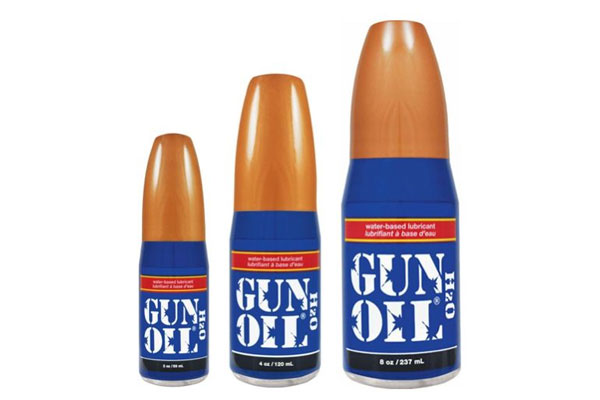 Gun Oil Masturbation Lube for Men is the first sexual lubricant bottle that looks masculine. He won't feel weird when you pop open your bottle of female vaginal lube for a male handjob. This one is for HIM! They call it "High-tech lube for smooth, rapid-fire action" and we would wholeheartedly agree.
Condom Safe: Yes

Sex Toy Safe: Yes

Volume: 2 ounces, 4 ounces, 8 ounces

Type: Water based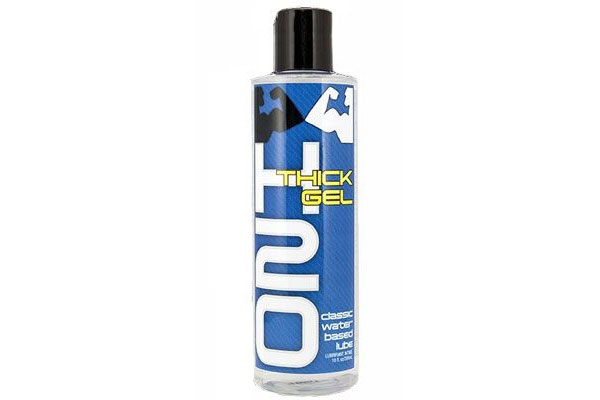 H20 Thick Lubricant Gel is the least runny of all water based options for sale. It is thick and won't get his testicles all wet. Keep his balls dry with this gel lube. If you are camping and want to get freaky in the tent, H20 Thick Gel is the best bottle to bring. Never make a mess you cannot clean - and still enjoy a thickly wonderful slide and glide.
Condom Safe: Yes

Sex Toy Safe: Yes

Volume: 2.2 ounces, 8.5 ounces

Type: Water based
ID Silk Hybrid Sexual Lubricant bring home the best of both worlds: Absorption is slowed due to the addition of silicone, yet it won't leave a greasy residue all over his penis after orgasms. It's easy to wipe off, yet perfect for an erotic hand massage. Our favorite hybrid blend that is suitable for all sexual applications, but keep it clear of your sex toys and masturbators.
Condom Safe: Yes

Sex Toy Safe: No

Volume: 1 ounce, 2.2 ounces, 4.4 ounces, 8.5 ounces

Type: Water/Silicone Hybrid
Click to buy masturbation lube online.