How to Have Squirting Orgasm with a Vibrator
Women, and people in general, were not always encouraged to explore their bodies and sexuality. This started to change recently, but there is still a lot of shame and myths around women's sexuality and all the ways it can be expressed and experienced.
Fortunately, if you're on this site, you're open to learning and potentially discovering some new shades of pleasure.
In the course of history, the female orgasm has always taken the backseat. As a result, many people have no idea how a woman's body works, how to stimulate it in various ways, and how to achieve a squirting orgasm.
Some women will inadvertently experience female ejaculation while using a rabbit vibrator! If you want to find out about all the ways you can try to experience this type of orgasm, keep reading.
What Is a Squirting Orgasm?
A good start would be to explain what a squirting orgasm is. In the simplest terms, a squirting orgasm is female ejaculation. Generally speaking, there is more than one type of orgasm during which ejaculation takes place.
Squirting, female ejaculation, and incontinence all describe something different, but in everyday language, squirting is the most commonly used and recognized.
Squirting orgasm is when there is an expulsion of urine from the bladder during the climax. Meanwhile, female ejaculation would be used to describe the release of both urine and a substance from the skene's gland, meaning the female prostate.
For the purposes of this article, we use squirting and female ejaculation interchangeably, as ways to achieve these orgasms are pretty much the same.
Is squirting pee then? The most straightforward answer would be yes. It has some similarities with pee, but it sometimes is combined with fluids from the skene's glands.
As a fun fact, it's worth knowing that a woman's squirt doesn't differ from a male squirt. Both concern the gushing of urine from the bladder.
However, male and female ejaculation have some important distinctions between them, like the fact that men experience ejaculation during climax much more often than women, although men can climax without the ejaculation taking place. 
Is Squirting Orgasm Better Than Other Types of Orgasms?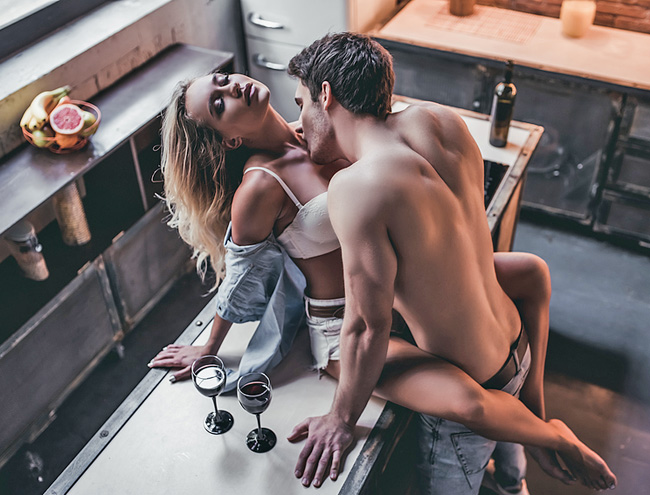 Many women are looking for new sensations. They experiment with sex toys, open up to new types of partnerships, and explore their kinks. Although in some spaces online, it might seem like squirting is the new best thing, it's definitely not for everyone.
We all have different bodies, and we all experience sex differently. Some people like to push themselves to the limits, and some like to stay where there's comfort and familiarity. And that's completely natural!
There are no "better" and "worse" orgasms, especially when we consider that women can experience many types of climaxes, like a clitoral orgasm, vaginal orgasm, blended orgasm, multiple orgasms, and nipple orgasm, amongst others.
Squirting orgasms can feel very intense, and if you or your partner is a person who looks for this type of experience, it's worth trying out our squirting tips. But if you're only reading this out of curiosity, it's more than fine too!
Is There Any Foolproof Method to Achieve Squirting Orgasms?
The simple answer is no; there are no methods that can guarantee a squirting orgasm. Not only that, but there isn't a single technique that can help you achieve this orgasm whenever you wish to have it.
First of all, it's good to be aware of the fact that everyone is a little different. Many people with vaginas might not be able to squirt, no matter how hard they try to. In fact, research suggests that only around 10% to 50% of women can experience a squirting orgasm.
It's not entirely clear why that is, as all vagina owners have the "mechanics" to experience this orgasm. In some cases, it can be psychological; in others, there might be some physical barriers in the way.
Another thing to remember is that our body and mind go through different periods of relaxation and stress, making it more challenging for people who can squirt to achieve it every time they have sex.
And in a world where society puts pressure on women and men to consistently perform and have the best orgasms every time, it can be a lot to take on. That is why the best tip we can give you regarding this topic is to relax, stop expecting perfection and enjoy sex!
How to Squirt with a Vibrator and with a Partner
If you want to reach orgasmic bliss with squirting, there are a few things you can do to increase the likelihood of getting there. Intense orgasms usually take some time and patience, so be sure to give yourself the space to be in tune with your body.
Here are some of our squirting tips!
Prepare your space
Our environment can significantly influence the whole experience. You need to feel relaxed and free, so make sure your space offers that. Dim the lights, play some sexy tunes, light some candles... and get yourself a waterproof blanket or an ordinary towel.
After all, the fun is great, but cleaning after it might not be. You will feel much more confident if you don't have to worry about getting your bedding dirty and wet.
You can also feel sexier and more sure of yourself in some spicy lingerie. Getting into this mental space to feel the best in your skin is crucial, as your sex life should be exciting and full of joy!
Work with your body
To achieve a squirting orgasm, you first need to get aroused. This is absolutely necessary and also a very pleasurable part of the process!
If you know yourself, you may already know what kind of stimulation does the job the best. If you don't, don't worry! This is your time for some exploration.
You can start with clitoral stimulation, as most women can orgasm only when clitoral play is present. Use a clit stimulator. Don't stop there, though - your body has many erogenous zones, and discovering them all is the key to a great orgasm. When you're with a partner, you can also include oral sex.
If you know that's not necessary in your case, go straight for the g spot stimulation. G spot orgasm will likely make you squirt, so it's essential to focus on your vagina a lot. You can have vaginal sex and use all kinds of techniques, toys, and positions.
If you happen to have a few orgasms at this point, it's great! Clitoral orgasms and vaginal orgasms can help you prepare for what's to come.
Get into the right position
When you feel you're really aroused, or you're orgasming, get into a squatting position. This may help you stimulate the squirting by putting some pressure on your pelvic floor muscles.
Another position worth trying out is laying down. Place a pillow or even two under your butt. Hold your legs back and open and start stimulating a g spot hard.
The important thing to have in mind is that this is the time to keep pushing. Many women, when they reach climax, are very sensitive in the genital area, and this sensitivity often is too much to bear, which means they quit further stimulation or take a break.
If you want to squirt, you shouldn't take this road. Instead, try to relax and start or continue your g spot stimulation.
Use a sex toy
If you haven't already, this is the best time to whip out some dildo or vibrator to stimulate your g spot with great intensity. Where is my G Spot? Usually, you will find it 1-3 inches inside, on the top wall of your vagina.
Of course, you should include some clit stimulation as well if that's what will get you to orgasm. A sex toy, like a clit sucker, can be of wonderful assistance, same your fingers or your partner's fingers or penis.
If you're not using a sex toy such as a dildo or a strap-on, a good sex position to try for squirting is a doggy style. This position puts some extra pressure on the g spot. Also, if your partner wants to help you squirt, instruct them to put some extra attention on this spot.
They can stimulate it with their penis or fingers. If they choose the second option, tell them to insert their fingers into the vagina and press down, as your g spot will be there from their perspective.
You should stimulate this spot until you feel a familiar sensation like you have to pee. This is a signal you're on the good track! If you're curious about other ways to use sex toys, check out my tutorial on how to use adult toys.
If you keep this vaginal stimulation, rubbing on your g spot as hard as you can, you may achieve intense orgasms, including a squirting orgasm.
How will it feel?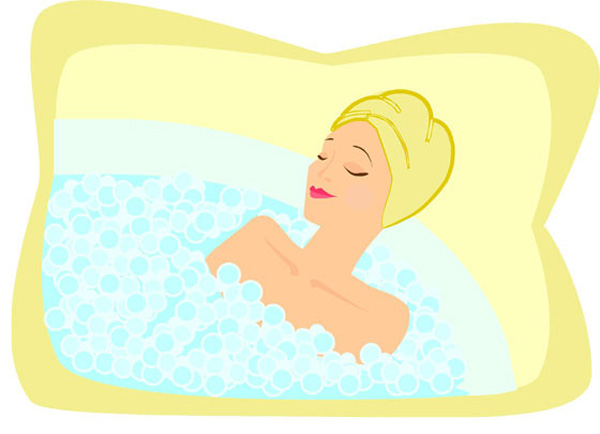 The particular sensations will differ from person to person. Many people report feeling incredibly fulfilled, even weak in their knees, after having such an orgasm. For most, it is a very intense sexual experience.
Some say squirting feels like a more wet orgasm, which is valid considering the fact there are more fluids present than with other types.
The important thing is not to worry if you haven't had a squirting orgasm. You can still feel very satisfied from g spot orgasms and clitoral stimulation. And the journey to getting there might take some time, but it's time very well spent.
Safety Sex Tips
Sexual wellness is an important topic to cover, especially when it concerns staying safe during any kind of play. If you wish to be having more better sex and you want to make sure everyone stays safe during the play, get familiar with our safety sex tips!
Make your boundaries known. In any sexual encounter, but especially in those that are really intense, you want to make sure your partner is aware and respectful of your limits. You and your partner are putting yourself in a very vulnerable position. Have the talks about your desires, expectations, and things you would like to avoid. This will help you get to that good stuff without stress and any boundaries crossed.
Talk about your sexual health. STDs are a real thing, and it's worth ensuring you're not contracting anything during the play. Asking about your health history and recent tests is normal, and it won't kill the mood.
Use protection. This is pretty self-explanatory. It's valuable to remember that protection should be used during oral sex and anal sex as well. Use different condoms for vaginal sex, anal sex, and oral sex.
Use lube! It's not always necessary, as women's bodies are doing a great job in the production of mucus that helps with vaginal penetration and clit play, but if you happen to need extra support, lube is the safest option you can reach for! Remember not to use silicone lubes with silicone sex toys. Instead, opt for water-based lubricants.
Have an after-care routine. What happens during sex is as important as what takes place after it. Many people need some care, intimacy, and attention after they reach orgasm. You can stay with your partner in bed and snuggle for a while, or if you're alone, you can take a relaxing bath or listen to your favorite music to cool off.
Final Thoughts
Squirting can be an amazing experience that can bring you much joy and satisfaction! If you want to learn how to squirt, follow the tips presented in this article, and you should be on a good track.
Remember that sex toys can be an excellent help in achieving many highs in your sex life. If you want to squirt, buying a g spot vibrator, a hard dildo, or a clitoris vibrator can be an excellent investment! We strongly recommend our vibrators and dildos category pages if you need some inspiration on what might be the best choice for you!
In addition, if you want to feel the sexiest you've ever been, we invite you to purchase some smoking hot lingerie. Our panties not only look fantastic, but they have some fun features. Some vibrate, giving you and your partner an extra level of pleasure and emotions. They can control your arousal with something as simple as a little ring in their pocket.