How to Rub a Clit - 6 Clitoral Stimulation Techniques
Clit stimulation is a very important part of bringing pleasurable sensations to your partner or to yourself - especially considering the fact that as many as 75% of women don't reach orgasm from penetration alone.
However, not everyone knows how to rub the clit the right way, which is a shame because they are depriving themselves or their partners of great pleasure.
We're here to fix that.
In this article, we will focus on clitoral stimulation techniques that can be used during masturbation and with a partner. If you use any of them on your partner's clitoris, you can be sure that you'll bring her over the edge.
What Is Clitoris and Where Is It Located?
Clitoris is part of the reproductive system of people who were assigned the female gender at birth, even though it doesn't play a part in the procreation process.
It is one of the most sensitive parts of the human body and definitely the most sensitive one as far as the vulva is concerned, with over 8,000 nerve endings.
The clitoris is part of the vulva, which is a term used to describe the external female genital organs. Just to be clear - the vulva is outside, and the vagina is inside the body, as some people tend to forget the different terms.
The vulva consists of:
labia majora (outer lips or outer labia)

labia minora (inner lips or inner labia)

vulva vestibule

urethral opening

vaginal opening

the clitoris

the Bartholin's glands
The clitoris is located above the vaginal opening - in the place where the outer lips and pubic bone meet. What's interesting is that only a portion of it is visible to the human eye - the rest of it is internal. The part that you can see is called the glans clitoris, and it is covered by the clitoral hood.
Some people say that the clit looks like a wishbone, with some of it hidden, while others claim that it is more of an upside-down flower that has large petals that extend inside the body.
Either way, there's one thing that all can agree on - clitoral stimulation is the key to frequent and intense orgasms. But which clitoral stimulation techniques are the best? That's a question that will be answered below.
About Clitoral Stimulation
Before we dive deeper into the specifics, let us give you some basic information about stimulating the clit.
Clit stimulation can be done in three ways. There's direct clitoral stimulation, which, as the name suggests, happens when you stimulate the clitoris from the outside. There's internal stimulation, which happens through the vagina, and, finally, there's also a kind of clitoral stimulation which happens through the stimulation of the other parts of the vulva.
Why should clitoral stimulation be an important part of your sex life? Because most women never orgasm from vaginal penetration alone - in fact, according to one research, over 80% of women report never having an orgasm from intercourse alone. 36% said that clit stimulation was necessary to make them come.
Clitoral Stimulation Techniques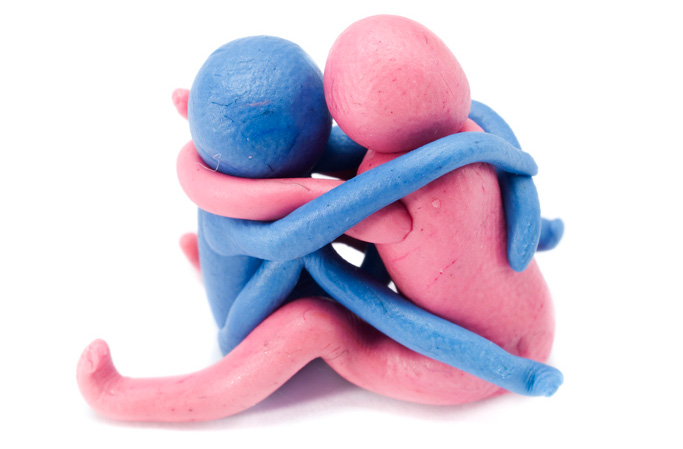 There are many different clit stimulation techniques that you can use - we will share with you some of the most popular ones. If you're looking for tips on how to suck a clit, I recently published a tutorial on that topic here.
#1 Rubbing the Clit
Rubbing the clit is probably the most classic clit stimulation technique there is - since it is a tried and tested way, you can be sure that you won't disappoint when trying it on your partner or on yourself.
The best part of it is that there's no one right way to do it. You can do it with one finger, two fingers, three, four, or you can even use your whole hand. You can move your fingers up and down, or you can do a horizontal motion, moving your fingers from side to side.
You can put the pressure directly on your/your partner's clit or on the clitoral hood. The same goes for the amount of pressure and the speed you're using - it all depends on what you or your partner enjoy the most.
#2 The Tap
This one is more of a clit stimulation technique used during sex rather than when masturbating (although you can do it to yourself as well, just keep in mind that it will be most effective if you first bring yourself to the point where you're very close to orgasm but not there just yet).
The tap, as you can guess from the name, involves making a tapping motion on the clitoris. The easiest way to do it is by placing the palm of your hand on your partner's pubic mound and tapping the clitoris - first slow and gentle, changing speed and/or intensity as they become closer and closer to climax.
You can also change the distance between your hand and the clitoris, decreasing it, until it is non-existent - this motion will resemble that of a clitoral vibrator.
Tip: If you want to bring your partner over the edge, stop tapping their clitoris just as they are about to come.
#3 The Flick
The third clitoral stimulation technique we want to share with you is the flick. Now, this is one of those that need to be done correctly, or it might end up being more painful than pleasurable for your partner.
So, how do you do it? Simply use a flicking motion on their clit. You can try to do it from the bottom or from the top, but, to be fair, starting at the bottom is easier.
Wanna know what else is great about this technique? You can use it while having oral sex with your partner, as the position makes it easy to do so. Wanna drive her crazy? That's your way to go, then.
#4 - The Pinch
This is another way to stimulate the clitoris with which you need to be more careful. It's very simple - use only your fingertips to hold the clit and pinch it from time to time.
If you want to make it even more sensational for your partner, you can make a circular motion right before you pinch the clit. You can also roll the clit back and forth between your fingertips - just make sure not to overdo it in one direction.
Keep in mind that it might be something your partner hasn't tried before, so you might want to ask if it's okay.
#5 - The Grind
Now, this clitoral stimulation technique is to be used during partnered sex. To put it in the most straightforward way possible, it involves you grinding your clitoris against your partner or your partner grinding their clitoris against you.
You can do it up and down, side to side, or using circular motions (the last way is probably the best though, as aside from stimulating the clit, it also stimulates the vaginal walls, which might make it easier for the vulva owners to reach vaginal orgasms).
#6 - The "V"
This is another clitoral stimulation technique for partnered sex that should be used when the partner with the clitoris is on top. You or your partner (depending on who's reading) should bring their palm on their stomach, and spread their fingers apart, so that they make a "V" sign.
If you're not sure how it looks, think about a peace sign but instead of it just being your index finger on one side and your middle finger on the other, it's index finger and middle finger on one side and your ring and pinky on the other.
Once they have their hand in this position, they need to press them against their penis or their strap-on, so that their knuckles almost have direct contact with your clit.
The Best Sex Positions to Stimulate the Clitoris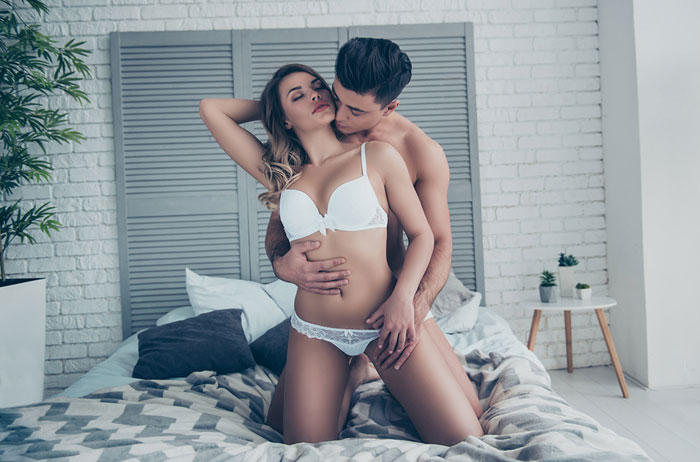 There are plenty of sex positions that make it easy to stimulate the clit during penetrated sex or oral sex. Here are some of them.
Positions for Penetrated Sex
the tabletop position

the cowgirl position

the reverse cowgirl position

the side saddle position

the lotus position
Positions for Oral Sex
the leg up position

the lazy girl position

the bridge position

the role reversal position

the inverted 69 position
Clitoral Stimulation - Tips
Tip #1 - Ask Your Partner What They Like
If you are dating someone who has a clitoris, the easiest way to understand how you can bring them the most pleasure is by simply asking them. Chances are they already know what they like and can tell you exactly what to do.
If that's not the case, then make sure to ask them about their sensations whenever you're stimulating their clit - for example, you can ask, "Is this much pressure enough? Do you want more or less?". You can also try a few different techniques and ask them which one feels the best.
Tip #2 - Remember About Lube
Of course, women produce their own lubrication when they become aroused. However, it's always better to use lube anyway - after all, there's no such a thing as too much lubrication.
As far as the selection of lubes comes, there definitely isn't a shortage - there are so many different kinds of lubes, all with different bases, flavors and scents, that no matter what you want the lube to have, you will most likely find it. 
So, how can you choose the best lube? Well, the most important thing to consider is the base - then, once you know which type of base will be the best, you can look for a specific scent or flavor. 
Here are three types of lube you can find: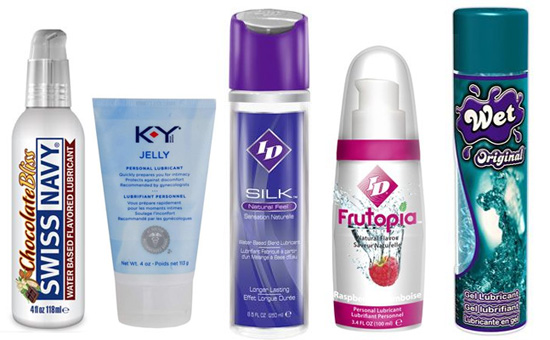 Water-based Lube
Water-based lubes are probably the most common type of lubricant. It is also the safest option, as many of them are unscented and are less likely to irritate someone with sensitive skin or vaginal irritation.
Water-based lubes can be used with both sex toys and condoms. They're also very easy to clean - and if you're worried whether it will leave a stain on your sheets, the answer is no, it won't. 
Are there some downsides? Yes, like with everything. Water-based lubes might need to be reapplied more frequently than other types of lube. We also wouldn't recommend them for shower sex. 
Silicone-based Lube
Silicone-based lubes and clitoral arousal gels are the best choice when you want to have a longer session with your partner. Compared to water-based lubes, they don't need to be reapplied as often, don't require as much product and can be used for water play or shower sex, as they don't wash off that easily. 
Now, about the downsides. Silicone-based lubes are harder to get rid off - just water won't be enough, you need to use both water and soap. They might also leave stains on your sheet, and they will definitely stain hardwood floors, so be very careful if you have them in your home. 
Finally, you should remember that silicone-based lubes shouldn't be used with silicone sex toys, as, over time, the sex toy might become damaged more quickly. Other types of sex toys are safe, though. 
Oil-based Lube
The last type of lube we want to talk about is oil-based lube. Similarly to silicone-based lubes, they can be used for water play and shower sex, but they can also be used to give your partner a sensual massage instead of massage oil. 
One thing you should definitely remember is that oil-based lubes cannot be used with latex condoms, as they might dissolve the latex and make the condom more likely to break. The same goes for sex toys that are made from latex.
As far as condoms that don't contain latex are concerned, they should be avoided as well, so you might want to reconsider an oil-based lube with them. 
Tip #3 - Use a Sex Toy

We cannot stress it enough - sex toys are not your enemy - quite the opposite, actually. They can help you or your partner reach the best orgasm they have ever experienced, so why would you withhold such pleasure from them?
There are plenty of different sex toys that can be used to stimulate the clitoris, including: 
Whenever you're buying a sex toy, make sure that you're purchasing one that is actually worth the money. At Adult Toy Shop, we only have products that we know will not only do their job right, but that will last you for a long time when taken care of properly - and that's another thing. 
The way you take care of your toys matters. Keep them clean (clean them after each session), use the right cleaning agents, and you should be able to use them for years to come. 
Tip #4 - Practice, Practice and Practice
Although you might really want to, you might not be able to blow your partner's mind as much as you'd like to for the first time. However, that's why practice is such a great thing. Practice whenever you can, and try out different techniques each time to see which one will bring your partner maximum pleasure. 
Tip #5 - Add Something More
It is no secret that using your hands and fingers is the easiest way to stimulate the clit. However, there are also other things that you can use, aside from sex toys, like the Rose sex toy and the womanizer or satisfyer that can make the experience even more pleasurable. There are: 
texture play - if you want to incorporate texture play into your sex life, use a feather. You can start with a feather and then make your way up to direct clitoral contact with your hand, or you can alternate between the feather and your hand. 
temperature play - if you've watched 50 Shades of Grey, you know what we're going to say. Use an ice cube on your partner's pubic mound - close, but not directly on the clit. Once they start to get used to the cold sensation, you can bring the ice cube closer and closer to their clitoris. The same goes for warm objects, like special candle wax, warming lubricants, or even your own breath. 
edging - if you don't know what edging is, it's when you bring your partner or yourself very close to climax, but then you pull away once they're almost there. The important thing as far as edging goes is that you need to know when to pull away. 
The Bottom Line
And with that being said, we have concluded our article on how to rub a clit. As you can see, there are a few different techniques that you can use, whether it's during solo play or partnered sex. If you're wondering which one is the best, that's something we cannot tell you, as it might be different for everyone - only you or your partner can decide that. 
However, what we can tell you is that communication is crucial in knowing what to do. You or your partner need to be very open about what you like or don't like so that clitoral stimulation (and sex in general) can be a pleasurable experience for both - and you cannot do that if you don't share what feels good and what doesn't. Just keep that in mind.