The 12 Best Penis Milking Machines in 2023
Over the past couple of years, Penis Milking machines, also called cock milking machines or penis pumps, as some people refer to them, have become increasingly popular. One of the reasons for this is that the technology powering them has improved immensely. These have gone from bulky machines that relied mainly on a power cord and a man's own imagination to ones that include a VR experience.
A large number of penis milking machines available in 2023 has made choosing the right one somewhat more challenging. Though every man is different and will lean in favor of a specific type of sex toy for men more than others, some machines stand out in terms of features, feel, and how well built they are for daily use.
After years of using, testing, and reviewing cock milking machines, we can clearly say that the ones available this year are far better than the ones available three years ago. So, if you have an older device and are looking to upgrade, any one of the machines we've reviewed below should work.
The best approach is to read this review in its entirety and choose a male milking machine that fits your budget and choice of stimulation. Some work really well alongside the best dildos for men. If possible, try to give some of the machines we've listed below a shot before buying one, though we doubt that will be possible depending on where you live.
Now that we have all of that cleared out, let's jump into our top 10 below.
Top Pick- The Kiiroo Keon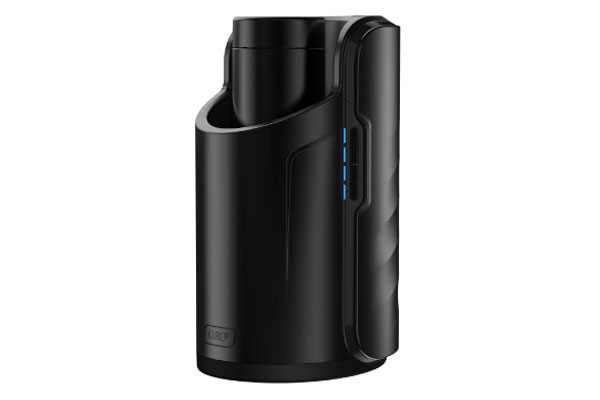 Kiiroo Keon is far from perfect, but it beats much of the competition in more ways than one. For starters, it is a genuinely automatic masturbation device with a stroker and numerous improvements over the Fleshlight Launch (predecessor). During my time with the Kiiroo Keon, one of the things I loved was the fact that it would lock in place, and once in there, it did not wiggle around. That's probably down to the locking mechanism, the stroker production, and the masturbator being manufactured in-house.
The Fleshlight Launch was bulky, but the Kiiro Keon is easier to use and more compact to pack along when you need to travel, and it is quicker to strap on and take off. Not to mention that it is rated at 230 strokes/min, but without vibrating as much as its predecessor, so you can expect smoother but more powerful strokes.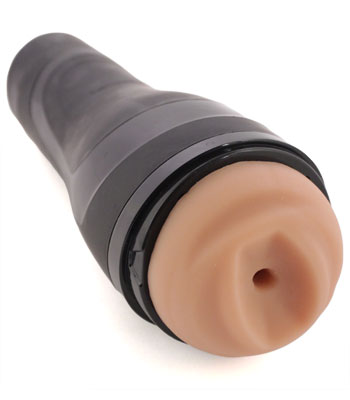 Satisfyer Masturbator - $49
Long & luscious self contained male sex toy with removable suction sleeve.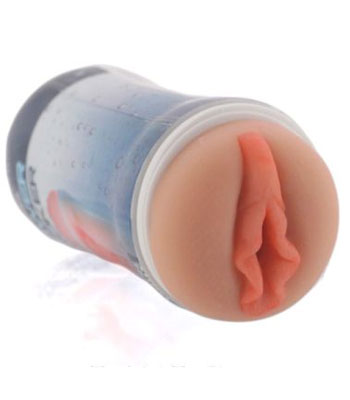 Shower Stroker - $28
Extra soft & stretchy pussy sleeve with textured tunnel to replicate the feel of sex.
The other thing users enjoy about the Kiiroo Keon is its ergonomic design. Its buttons are intuitively laid out (if you choose to use manual mode). It also has excellent grip control, so regardless of if you have it going full blast, it isn't going to wiggle, thanks to the grooves inside for your thumb and fingers. Regulating stroke speed is intuitive, and that means you can quickly set it to what gets you going without fumbling through the buttons.
The other excellent feature of this popular male masturbator is the stroker's texture. Anyone who has used the Stamina Training Unit (STU) will instantly recognize it. In addition, the well-designed bulb quickly wraps around the cock to help maximize pleasure. You'll also feel the resistance on every out and instroke, which is an essential feature as a lot of the sleeves we've reviewed so far will only trigger a sensation along one direction, i.e., either on the way up or down.
The canal measures 1.6", and it has a depth of 9", making it ideal for even the most significant penis sizes. However, users can choose an alternative stroker, in addition to Fleshlight Girls, along with five other sleeves.
Finally, the interactivity feature allows you to enjoy VR porn videos on websites like FeelMe when using the dick milking machine. It can also be used with a long-distance partner or cam model sites. Speaking of cam sites, the Kiiroo Keon is compatible with quite a few professional and amateur platforms. In addition, it can be connected with FeelTech toys for some long-distance fun.
In our opinion, which is shared by many other men who have used the Kiiroo Keon, it is one of the best penis milking machines out there.
Pros:
Ergonomically designed

Powerful milking machines with built-in batteries.

Compatible with a smartphone and is VR porn compatible.

The end cap works great at regulating suction.

The helix texture helps bring out intense sensations.
Cons:
It costs more than the competition.

At present, there are only five vaginal sleeve options.
Professional Penis Pump - Budget Cock Milking Machine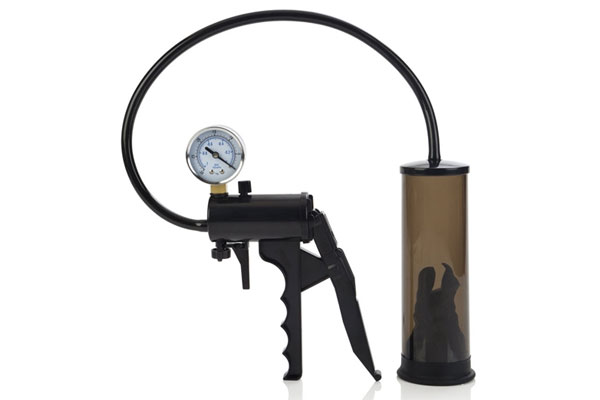 One of the questions we often get is, which is the best value for money penis milking machine? Sure, there are quite a few models out there, and some don't even have a brand association; the one we often recommend is the Professional Penis Pump.
The Professional Penis Pump is a no-frills penis milking machine, which has received a few improvements over the years but has remained as effective as it was when first launched. This is as basic yet effective as possible, unlike the high-tech models.
Once you have the penis pumps strapped to your penis, you create pressure by squeezing the trigger, like shooting a gun. The only difference is that it becomes noticeably harder to squeeze the trigger as pressure builds, which is a good thing in many ways. For starters, it prevents you from overdoing it.
The pressure gauge shows you the pressure between 0-1100 kPa. While you might want to take it beyond, we'd strongly advise against it.
Pros:
Low priced penis milking machine

Excellent build quality means it can last a long time

Comfortable to use

Easy to pack up to travel 
Cons:
The Autoblow AI - Robot Penis Milking Machine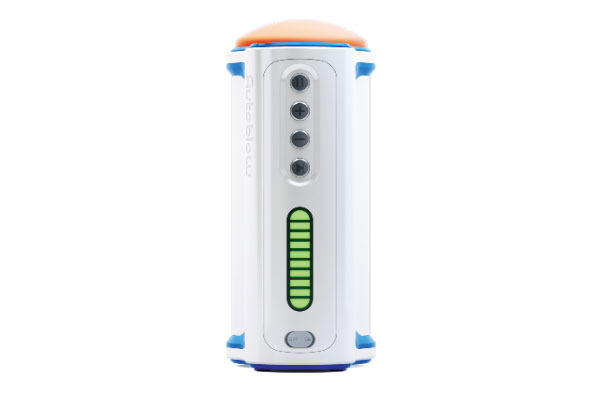 The Autoblow AI is the best automatic male milking machines you can buy. Countless reviews about the product online convinced us that the Autoblow AI was worth reviewing. After extensively testing the device, we can safely say that this isn't one of those overhyped penis milking machines you run into on adult sites.
Not surprisingly, the Autoblow (a play on words here) is designed to mimic the sensation of getting a blowjob. Created by Brian Sloan, there is also a follow-up to the original named Autoblow 2. While Mr. Sloan does not go into the number of blow jobs he paid for to nail the sensation, the fact is that the machine does an excellent job of mimicking it.
The Autoblow AI and the Autoblow AI 2 are both automated dick milking machines that offer a similar experience, in our opinion. However, the newer version incorporates AI (artificial intelligence) to mimic a professional BJ.
The later model has a new and improved sleeve and mechanism, which is supposed to feel better, making them a hands-free experience like a real blow job. However, in our professional experience, the differences between both models are subtle.
Vibrating Deep Throat - $44
Vibrating blowjob simulator with density & texture of an actual woman's throat.
Head Honcho Masturbator - $23
Original suction masturbation sleeve with tightened chambers to imitate oral.
The Autoblow AI isn't exactly portable either because it needs to be directly plugged into an electrical outlet, which can be annoying. The idea of being near an electrical outlet for something like this isn't a popular one. On the upside, you don't have to worry about keeping the battery topped up for the next session. So, it is ready whenever you want to get it on.
So, the question you're asking is, how realistic is it? Does it feel like a real blow job? Well, it's far better than similar products, and it is the most natural feeling out there. However, we'd beg to differ with anyone who says it feels like a real blow job. Maybe the third generation of the Autoblow AI will feel like the real deal.
Pros:
Does a pretty good job of simulating a real blowjob

No need to charge the blowjob simulator.

Can be used with a flaccid or erect penis

Easy to clean sleeve

The machine is quiet when operational
Cons:
It is a reasonably bulky device

The outer case feels flimsy

Not everyone will like having a cord to lug around
Lovense Max 2
A new and improved version of the 2017 original, the Lovense Max 2 is the perfect example of incorporating customer feedback in the design and production process. Lovense has listened to the crowds of men who wanted them to use some of the new technologies that power more advanced cock milking machine models.
Despite a comparatively high pricetag of $99, the Max 2 offers a lot more functionality than most other cock milking machines. It simulates the throat, and features 360-degree contractions, improved battery life, high-tech motion sensors, and a few other hardware tweaks. The redesigned case is grippier and easier to put on with lubed hands, contrary to the previous generation that used to slip off!
One of the best features of the Lovesense Max 2 are the all-around contractions and its multi-sensation sleeve, offering a very stimulating experience (to put it mildly). You can adjust the air vent which allows you to control the device's suction quality. Plus, the quick-release valve, as the term suggests, is the quickest way to relieve pressure when it gets too tight inside.
Top Rated Masturbators:
Alexis Amore
Brown Sugar
Cheap Thrills
Sasha Grey
The multi-control function of the Lovesense Max 2 is also worth mentioning, which simplifies the control and handling of the penis milking machine. We wish other male sex toys had a similar system. The device can be controlled via buttons located on the bottom, or you can use the dedicated mobile app to regulate contractors and vibrations. Speaking of vibrations, there are seven intensity levels and three contraction level settings. So, there is plenty of variety for everyone.
In addition, the mobile app offers a more extensive selection of music sync, combinations, and various other benefits.
Our only gripe, if you can call it that, is the machine is a little louder than we would have wanted it to be. The motor makes a whining sound which is fine, but if you want to zone in, we'd advise you to wear headphones. Also, you don't want to use most male sex toys that make loud noises.
Pros:
A budget-friendly milking machine.

Soft TPE material for a human-like touch.

Higher intensity settings for contractions and vibrations.

The app makes it easier to control the device.

Improved battery life makes it a worthy upgrade over its predecessor.
Cons:
Cleaning the Lovesense Max 2 is not a great and something we'd only wish on our worst enemies. The close-ended design is a nightmare.

As mentioned in our review, this can get loud, especially in its highest settings.
Kiiroo Onyx+
Fans often tout the Kiiroo Onyx+ as the best penis milking machine. While we wouldn't crown it "the best," we would say that it is undoubtedly up there among the best we have tried (for science…we promise).
While the Kiiroo Onyx+ is considered to be the updated version, to me, it feels similar to its predecessor. So, if you can save a few bucks and buy the previous version (if available), then go for it. However, despite our searching, Kiiroo Onyx+ isn't available now, and we wouldn't want to buy a used penis milking machine for obvious reasons. But this is a lot like the original penis milking machine.
We and others who have used the Kiiroo Onyx+ like the product because it simulates oral action well. While we'd beg to differ with people who say this feels exactly like a natural mouth, but if it feels like a natural mouth to you, that's a good reason to buy it. The textured skin hugs the shaft with enough pressure without needing to stroke it.
Speaking of shafts, the Kiiroo Onyx+ comes with ten internal rings which rhythmically expand and contract, tickling the penis. The side-to-side movements do a pretty good job of simulating how oral sex will feel, but it is a little too perfect…allow us to explain.
Unlike a human being, the machine does not need to breathe, so the rhythm goes on until you turn it off. That's unlike real oral, where there are actual pauses, which sort of breaks the illusion of it being a real oral machine. The good thing is that the 1.5" diameter canal can and will fit all penis sizes. Though if you're taller than six foot five, this isn't the best choice for you.
No human I know can do 140 strokes a minute like the Kiiroo Onyx+, which is great if you're into that type of thing but does not feel realistic. The good thing is that this is compatible with various other Kiiro products, so if your long-distance partner has an older or another device, there is no reason you guys can't party. If you're concerned about penis pump safety, rest well knowing it doesn't have suction force.
If solo fun is more your thing, the machine can be paired with good old VR, adult cam sites, or old-fashioned porn videos like most cock milking machines in our lineup. You are, after all, free to experiment.
We think Kiiroo Onyx+ is a well-rounded sex toy that will do a pretty good job milking your penis. It is lightweight, well designed, and easy to travel with. Plus, it is compatible with various other devices and is excellent for use with interactive content.
Pros:
It is the best choice for anyone who wants automatic sessions.

You get it with ten contracting rings that claim to simulate oral sex.

It is rated at up to 140 strokes per minute.

Its compact design makes it simple to pack and transport.

Connects with FeelTech and Kiiro-enabled devices.

It works flawlessly with a variety of virtual reality content and cam sites.
Cons:
You need to charge the device for 4 hours to get an hour of fun.

Anyone larger than 6.5" will find the device cannot accommodate them.
The Fleshlight Quickshot Launch
You might assume the Fleshlight Quickshot Launch as a Chinese light lightsaber knockoff for price-sensitive fans who can't afford the real deal. The fact is that the Fleshlight Quickshot Launch isn't a lightsaber and has nothing to do with Star Wars; instead, it is one of the most stimulating penis milking machines we've had the pleasure of using in a while.
The Fleshlight Quickshot Launch is a comparatively recent entrant into the automatic penis milking machine industry, and the best feature is that you aren't required to finish inside! That saves you from cleaning it, though we'd still want to disinfect it.
The Fleshlight Quickshot Launch has been designed as a user-friendly sex toy for men that even novice users can buy and start using right away without worrying about running out of juice. Speaking of which, the Quickshot plugs into a power outlet, which not everyone may like, but it also means that you don't have to worry about it running out of power halfway through.
At its highest setting, the Fleshlight Quickshot Launch can easily do around four strokes a second, and you can set it to target specific parts of your penis, which helps spice things up a bit.
Quickshot was developed to help expedite the whole oral sex phase and get right to the sex phase of a relationship. However, as it turns out, it is one heck of a penis milking machine, and that has given this machine a whole new purpose in life…or our lives!
Pros:
The stimulation is excellent.

It works by primarily stimulating the tip of the penis, unlike any other toy on the market.

It also syncs with virtual reality porn videos.

The controls and handles are straightforward to use.

It is the easiest toy to clean if you need to.

The stroke length and area of stimulus be controlled.
Cons
The Fleshlight Quickshot Launch has a pretty significant footprint.

The screen holder is often the inevitable cum shot casualty 
ArcWave Ion
You're probably familiar with clitoral simulator sex toys since your teens. But what you didn't know was that, unlike penis milking machines, these use air technology that provides a pulse to the area. So, the question is, what if this same tech was used to arouse and milk a penis? That's where the ArcWave Ion comes in with its air suction silicone stroker.
Honestly, it is hard to explain how it feels, but the stimulation is enhanced in more ways than one. So, rather than concentrating on the full shaft, like most of what we have tried, this one targets the frenulum; for those who didn't pay attention in class, it is the sensitive part of the skin on the tip. This is said to be a similar pleasure center as the clit, which is why this is so effective.
It also offers an awesome hands-free milking machine that can and often will generate intense orgasms.
If I were personally asked to describe how using the ArcWave Ion felt, it would be similar to licking your penis's tip or sucking on it. Unlike the usual thrusting motion of most penis milkers, this one is a lot less harsh and more blissful since the sensation is more focused. All of this makes it great for endurance training and men who want to engage in edging.
Jackhammer Pocket Pussy - $107
Full life size realistic pocket pussy includes vibrating bullet for added stimulation.
Blowjob Simulator - $28
Blowjob toy with vibrator in a pouch next to your dick for intense pleasure.
ArcWave is designed with a soft inner lining made of silicone, which is a little like artificial skin material and feels great. The best thing is that the machine uses innovative technology, which helps keep it silent, yet it automatically starts and stops the stimulation when it comes into contact with your skin.
The other thing we like about this sex toy is that apart from the sensations it generates, is that it doesn't take much effort to clean. It simply twists apart, and all you have to do is give it a quick rinse with water and return it back to its storage case. Incidentally, the case also functions as a charging station. In the center, there is a stick that will help accelerate the entire drying process.
Who is ArcWave Ion for?It is for anyone who wants to buy a machine that targets the frenulum and promises excellent tip simulation. Everything about the machine, from the interior to the design, is a step ahead of what is currently available on the market. In addition, there are eight levels of pulsation intensity for men to explore. So, if you are looking for an intense masturbation session, the ArcWave Ion is the right machine.
The only problem you might initially have is getting the placement correct. But once you get into the swing of things, the experience is worth the slight initial hassle, at least in our opinion.
Pros:
Eight intensity levels

Best for men who enjoy frenulum stimulation

Cleaning is easy

Discrete and silent

It comes with a handy storage bag with a built-in drying and charging dock.
Cons:
It may not be the best people who prefer their entire penis to be stroked from top to bottom.

It is somewhat expensive compared to competing products.
Hot Octopuss Pulse Solo Lux
The Pulse Solo Lux is a penis milking machine that is both compact and versatile. Don't let the small size deceive you into thinking it is a toy. We initially assumed it wasn't going to be powerful enough and were pleasantly surprised to the contrary. The machine boasts immense power, with many settings that we promise it will satisfy you in no time!
Like with all penis milking machines, ergonomic design matters, and the Hot Octopuss Pulse Solo Lux features an innovative silicone wing fixed on the side that will wrap around the shaft of your penis, essentially massaging it.
The Hot Octopuss Pulse Solo Lux uses a PulsePlate proprietary technology, which means it generates a wave-like motion around the penis. This experience can be tweaked via nine oscillating speed settings and five vibration intensity modes.
There is also a built-in turbo mode that lets you experience the full power of this machine at 4450 RPM. In our opinion, very few people will have to use the turbo mode, mainly because it is easy to lose control of the contraption. However, it's always better to have it than not.
One of the things I loved about the Hot Octopuss Pulse Solo Lux is that I had no need to stroke my cock to get it up. I could use the device on my flaccid penis with some gentle soap, and the device would handle everything as my partner would. People with erectile dysfunction will find that this feature is a difference-maker, while older folks may be happy to know that it can help them get it up with the least effort.
While we recommend lube, you can also use water, which, when coupled with the oscillation, delivers an excellent stroking sensation. If anything, this gives an unparalleled penis milking experience you get from a machine today.
Finally, the Pulse Solo Lux includes a fancy wristwatch-looking remote. It has four buttons and works like a wireless remote control, simplifying the process and making it easier to regulate.
Any man in the market for a compact and effective penis masturbatory can't go wrong with this one. Sure, it isn't the cheapest one you can buy, but the price is worth every dime. Hot Octopuss also has a newer version with virtual reality adult content. This puts Hot Solo Lux on par with the competition in offering a well-rounded experience.
Pros:
It is a compact, highly-versatile penis milker.

It runs at a powerful 4450 RPM.

It can be used with a flaccid penis if needed.

Choose from 5 vibration intensity modes and 8-speed oscillating modes.

Waterproof design, with batteries that are USB rechargeable.
Cons:
Charging the internal battery can take a pretty long time.
The Handy
Whoever said that penis milking machines were boring never heard of The Handy; it is an automatic, seriously powerful masturbator that can be tailored to any man's needs. Unlike your average, run-of the mill machine, the sleeve is on the exterior and is stuck in place via a Velcro strap. The masturbation sleeve is also transparent, which is excellent for anyone who enjoys seeing their penis while it's being jerked off by the machine. Plus, it simplifies the cleaning process.
While The Handy might resemble a Bluetooth speaker, don't let the musical aesthetics of this penis milker fool you into taking it lightly. It features speeds of up to 10 strokes a second. It is the fastest we've tried, and we can safely say, "we survived." On the inside of the machine are two-chambered nubs, which help to heighten the sensations you feel when the machine is running. Plus, the 0-4.3 inch stroke length delivers a deep massage along the entire shaft.
During my brief time with The Handy, I noticed that the controls are pretty standard. Apart from the on and off button and the control pad with four buttons to adjust the stroke length and speed, everything feels natural. However, I prefer controlling the unit via the HandyConnect app, which offers numerous options worth exploring.
Jackits Masturbation Toy - $11
Get good orgasms on the cheap. Our absolute favorite hand held cock milker.
Apollo Masturbation Sleeve - $32
Best selling extra soft cock stroker toy with heavily ribbed intense texture.
Apart from having fun with interactive content, there are also multiple sleeves that come with the penis milker. However, the largest it can accommodate is 2.8" in diameter. The good thing is that you can opt between hard, soft, and medium for the sleeve.
The downside for some people is that this is a plug-in device. That means you need to be close to a wall outlet to use it. Plus, it is missing vibrations because it was designed to focus on stroking only.
The Handy is one of the best penis milking machines we've used, but it isn't without its shortcomings. If you are okay using it near a wall outlet, then the sensation it produces is worth the price of admission. However, this isn't the best choice for someone who wants to take it with them on trips or on vacation.
Pros:
The transparent sleeve ensures that men have a clear view of everything.

It comes with a powerful motor capable of delivering up to 600 strokes a minute.

The Velcro band makes it a versatile device.

The mobile app opens up a world of new possibilities with the device.

The detachable sleeve makes it easier and faster to clean.

The textured sleeve makes orgasms more intense.

Compatible with a variety of interactive content, Bluetooth and Wi-Fi enabled.
Cons:
It needs to be plugged into a wall outlet.

The device comes bundled with a single sleeve. Others have to be purchased.
The Lovense Max
The Lovense Max has a special place in our hearts, mainly because it is a budget-friendly device that has aged pretty well over the years, and we forecast it isn't going anywhere anytime soon. When initially launched, the Lovense Max was groundbreaking in what it promised to help men achieve.
Back in the day, the Lovense kit came with air pumps unlike any other model on the market. Today, we see this as one of the most essential accessories since it can change the feeling of the machine, mimicking actual vaginal contractions during sex making it the most realistic male masturbator for guys with a spendy budget for the good stuff.
While it isn't entirely manual (we know this turns many people off), a bit of thrusting and moving it around will help get you off. The air pumps and built-in vibrations make the Max one of the best budget-friendly options available today.
Though Lovense Max's sleeve texture isn't as good as the ones that Fleshlight sells, in general, the average man will be hard-pressed to tell the difference. We think that some men, including those we spoke to, leaned more in favor of the "pleasurable textures" of the Lovense Max versus the Fleshlight. In other words, this is vastly subjective.
Pros:
The Lovense Max is straightforward to control using the app or buttons.

It can be synced with various other toys by the brand.

The air pumps do an excellent job of mimicking the suction sensation, allowing you to fine-tune the experience.

Decent battery life compared to the competition.

The sleeve is easy to clean - simply remove and wash.
Cons:
The air pumps can get pretty tight when it is put in high gear.

Men who have used other, more advanced penis milkers will probably not enjoy the milking action of the Lovense Max.
The Kiiroo Titan
The Kiiro Titan is a uniquely designed penis milking machine. The brand, Kiiro, makes quite a few machines, and most of them are super hits. The Kiiro Titan is fortunately not different. It is a well-designed product that will not let you down.
This is a semi-automatic penis milker that can sense if you want it to be used as a traditional milker or a deep stroker. The Kiiro Titan is similar to the Lovense Max 2 we listed earlier, the difference being that this isn't just a single motor device but instead has nine vibrators that offer a broad spectrum of experiences.
The best part is that pairing it with VR pornographic videos is easy, and the experience is as good as the best machines out there. This is an excellent option for anyone who wants to use it with a VR headset; the only thing you need to be sure of is that they are both charged.
In my opinion, the best thing about the Titan is that you can use it either as an automatic toy (minus the stroking feature), but you can switch to using it as a stroker with vibrations. I assume most people are like me and will start with it in automatic mode and then move to the stroker feature as they near climax. In my humble experience and those of others, this helps experience that intense orgasm.
Pros:
The vibrators in the toy are strong.

Excellent to use as an automatic toy but just as good as a stroker.

It has six vibration patterns.

It easily syncs with VR porn offering a realistic experience.

Perfect toy for men who want to use it for stamina training.
Cons:
The battery life is far shorter than many of the other options on the market.

It is pricier than others offering the same features.
The Cobra Libre II
Unlike some of the other penis milkers we've tested, the Cobra Libre II does not focus on the whole penis; instead, it specializes in the glands. This means the head of the penis, where it delivers a myriad of sensations.
If you are one of the few men who are uncircumcised, you'll still have the frenulum intact, meaning that the area across the underside of the penis is still sensitive, for whom this is the perfect machine.
While the machine appears small in pictures, we assure you this isn't a sub-compact penis milker. The only downside of The Cobra Libre II is that you are expected to finish outside of the machine unless you enjoy the backsplash. Not many men do so; make sure to get your timing correct.
Since The Cobra Libre II  only stimulates the head, offering a unique milking experience compared to other products, this is for people who want something different. If you enjoy tip stimulation, then The Cobra Libre II is for you.
Pros:
Offers unique tip stimulation.

Includes three different vibration modes with varying settings, making it a total of 11 settings.

Discreet and comparatively small footprint.

Waterproof design
Cons:
It will only stimulate the tip of your penis.

You will need to cup the end to avoid spillage.
Final Word
There you have it, folks, the 12 best penis milking machines you can buy in 2023. When purchasing a penis machine, make sure that you get one that offers the type of stimulation that helps get you over the finish line.
You'd also want to choose one that offers multiple features and settings so that the sensations never get old or you don't grow tired of them.