How to Use a Glass Dildo | Are Glass Dildos Safe?
Last Updated on March 10, 2023
You won't forget the first time you set your eyes on a glass dildo. These aren't just functional sex toys. They are truly works of art. They are blown by artists and swirled with color, just like a piece of glass artwork that you may have in your home.
Of course, if you're nervous about trying a glass dildo for yourself, you're not alone. Many people are fearful that they might break, many wonder if the are even safe to use. Others wonder what's so special about these popular sex toys before shopping online for the best glass dildo. Once your new package arrives on your doorstep, you'll be well versed with tips & techniques on how to get the most of your sexual experience with your new glass dildo toy.
What is a Glass Dildo?
Obviously, a glass dildo is a sex toy constructed of solid, shatterproof glass similar to Pyrex. That part is self-explanatory. Still, many people have some misperceptions about glass sex toys.
For example, we're often asked if they are breakable, or if they will cause injury. The answer is no. As long as you purchase a quality glass dildo from a reputable maker, you'll be fine.
Glass dildos & sex toys are strong, heavy objects, that are made from fortified glass, in many cases what you would find in Pyrex glassware. It takes more to break one of these than simply dropping it. Glass toys are entirely solid for safety.
Glass butt plugs are designed for anal use. They can be shaped like the typical butt plug, or have a shaft more similar to that of a wand or probe. Men use them for prostate stimulation, women use them to enhance G Spot stimulation during intercourse.
As a result, you'll instantly notice that a glass dildo or glass butt plug feels heavy and substantial in your hand. Compared to a silicone dildo, which is well known to be heavier than jelly or rubber for example, glass is much bulkier. This is the solid Borosilicate structure that also makes it safe to use. So then let's move on to the million dollar question:
Are Glass Dildos Safe?
When you drop a drinking glass on the floor, it shatters into a million pieces. When you drop a Pyrex measuring cup on the floor, it bounces and rolls and remains undamaged.

Glass dildos are made of the same compound as the indestructible Pyrex measuring cup. They are made of solid, pure and sturdy Borosilicate glass which is cured to be solid, crack-proof and most importantly, shatterproof which is why glass dildos are safe to use.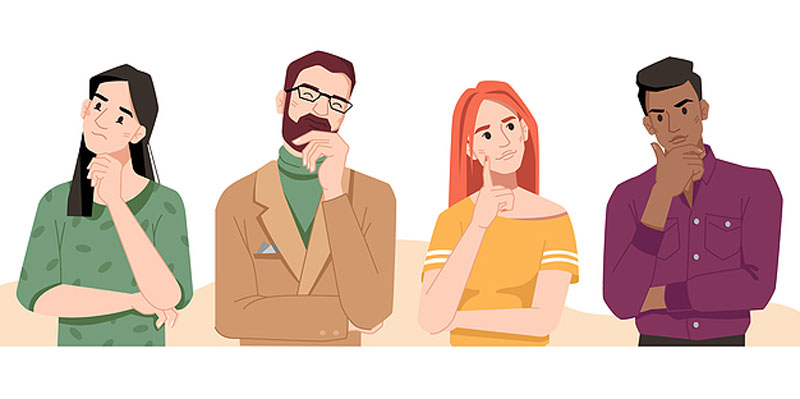 How to Use a Glass Dildo
Lubricate the shaft and your vagina.

Insert the tip and move in in & out a few inches ata time to distribute lube evenly.

If your glass dildo is curved, tilt it forward to make G spot contact.

Slowly thrust it in & out of your vagina, increasing speed as your sexual response heightens.

Stimulate your clitoris with a bullet vibrator or your fingers.

Thrust it quickly at the onset of orgasm.
Sexpert Tips for Using Your Glass Dildo
For the most part, you can use your glass vibrator or dildo just like you would any other toy. These are amazing for vaginal and anal penetration. Simply follow the steps on how to use a dildo properly for instructions, tips and techniques to improve your enjoyment.
What you really want to do is pay close attention to the special features. First, glass dildos are exceptionally smooth. Even one with a ribbed shaft or swirled texture feel smooth in contrast to the texture. Totally different then anything made of silicone or rubber. Many people find they don't need as much lube as they do with other toys.
Now, the best part. Glass dildos are a must-have for anyone who is interested in temperature play. Unless they have batteries or wires, glass dildos are perfectly submersible.
Try warming yours in hot water, or chilling it in an ice bath. Either way, it will hold the temperature beautifully. Enjoy the sensuously warm or thrillingly chilly sensations.
Mayla's Top Picks:
Mr. Swirly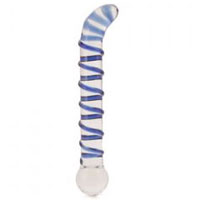 Red Head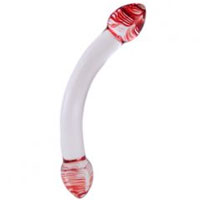 Sapphire Spiral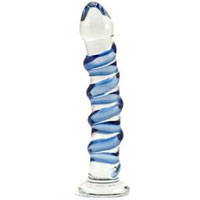 Purple Rain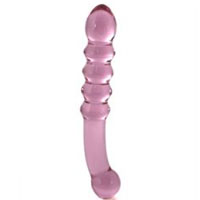 Why Choose a Glass Dildo Over Other Dildos?
A glass dildo has some serious advantages over your other different types of dildos. The biggest benefits come in four areas:
1. Safety And Cleanliness
Glass is nonporous, temperature resistant, washable, and body-safe. There's really nothing better when it comes to sanitation. A glass dildo is easy to clean, and won't harbor harmful bacteria.
You can wash yours in hot water, and most are dishwasher safe. Boil yours to achieve the ultimate level of clean.
Finally, glass dildos are lube friendly. You can use your lubricant of choice, and it will work fine. No need to worry about a lube staining or damaging your toy, unlike other materials.
2. Great Aesthetics
Have we mentioned how stunning these things are? Imagine a clear glass dildo that resembles crystal. Its outside is textured with ridges that are very functional, but also showcases the artist's talents.
What about something a bit more whimsical like this one with a ribbed shaft, G spot curve or bumpy texture? Maybe you wouldn't display one of these in your living room, but they do add a touch of class and sophistication where a plastic dildo might not.
3. Sexual Performance
Don't forget the most important part. Glass dildos lead to extreme pleasure. Your search for sex toys online is complete after a visit to the glass sex toys category. There are a few reasons why.
4. They Are Ideally Weighted
Glass dildos tend to be much heavier than other toys. That means they feel amazing in your hand, and inside you. Whether you prefer G-spot, C-spot, or P-spot, you'll get the stimulation and pressure you need. What's really cool is that the weighted feel really adds to the high class feel of things.
Selecting Your Dildo Made of Glass
First things first! You've got to find a glass dildo that will maximize your pleasure. Before you do anything else, make sure you are shopping safe. Use a reputable shop that specializes in sex toys. Glass toys don't have to be exorbitant, but they shouldn't be cheap.
Now the fun part! Make a list of the features you want. Your glass penis can be:
Smooth or Ridged

Short or Tall

Narrow or Wide

Vibrating or Not

Bumpy

Realistic Penis Shape & Size
If you'd like to explore beyond dildos, there are glass butt plugs & anal toys available too!
When you see glass products that interest you, look beyond pictures and prices. Read the reviews, check out the questions and answers, and take a close look at the product descriptions. These will give you the best insights into true product performance.
Quick Care Tips For Your Glass Dildo
Great news! When it comes to care and cleanliness, this may be the easiest sex toy you own. First, inspect your toy carefully when you get it. If there are any chips or cracks, don't use it! Contact the store to let them know, and arrange a replacement.
Now it's time for the initial cleaning. In most cases, you can boil your dildo to kill any germs. They are also top rack dishwasher safe. Also check out my prior guide teaching clients the best way to clean a dildo.
Because glass isn't porous, you can use any cleaner you prefer. Then, towel dry with lint-free cloth. After that, you can wash with antibacterial soap and hot water between uses. Use the dishwasher or boil it again when you need spotless power.
When you handle your glass dildo, please be a bit careful. They won't shatter easily, but they aren't completely unbreakable. Just use some common sense.
If you do drop your toy on a hard surface, check it for signs of breaking or cracking. Never use a glass dildo if you don't feel safe. Instead, choose a new toy to try out!
Final Thoughts
If you are in the market for a sensuous, aesthetically pleasing toy, you should absolutely check out glass dildos and vibrators. These blown glass works of art are a complete turn-on.
Enjoy them solo, or with a partner. Amazing pleasure is just around the corner. All you have to do is keep these few tips in mind, and pick the perfect toy from our collection.
Click to buy glass dildos online.