How to Have a Nipple Orgasm
Can you really have an orgasm without touching your genitals? The answer is yes! Even better, it feels amazing. Learning how to do this is absolutely worth the time and effort. Check out our guide to having an orgasm from nipple play.
Are Nipple Orgasms Really a Thing?
First, what is a nipple orgasm? Well, it's pretty much like the name implies. It's an orgasm that results from stimulating the nipples in a specific way. It turns out that there are lots of nerve endings in your nipples. Playing with them causes a release of oxytocin. This can cause uterine contractions, and feelings of intense pleasure. Keep going, and that can lead to orgasm.
Some people say it feels similar to the pelvic sensations you get during regular orgasms. Others say it feels more like whole body vibrations. Both options seem pretty amazing.
Can Everyone Have a Nipple Orgasm?
Yes it should be possible for anybody to have a breast orgasm. It is even possible for men to have a nipple orgasm, male nipple suckers stimulate this male erogenous zone in style with a masculine, fetish appearance. However, like anything else it depends on the person. Some people may not have the patience to go through the process of having a nipple orgasm.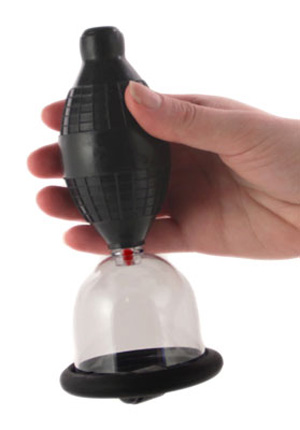 Others might find the sensation too intense or even painful. It's like any other sex act or form of masturbation. It's a matter of taste and preference. Still, it is 100% worth the effort to see how you feel about it.
A nipple orgasm is worth experiencing at least once. Even if you don't get that far. You'll learn more about your body and how to pleasure yourself.
A Step by Step Guide on How to Nipple Orgasm
Let's start by saying that obtaining a breast play orgasm is more art than science. You'll have to experiment quite a bit, and figure out what works for you. It helps to have a partner who is really observant, and has a sensitive touch. Try vibrating nipple suckers for an enormous boost of pleasure. The direct vibration tingle will be the source of the perfect nipple climax.
Start With a Slow Build Up
Gentle nipple stroking is almost always the way to begin. You'll feel your nipples begin to get hard and aroused. That's a sign of blood flow. Chances are things will begin to feel quite pleasurable. 
You can also set the mood of it by using some warming oil, dimming the lights, even finding a comfortable place to lay down. Make sure the mood is sensual. If you have nipple toys keep them close by for the next step.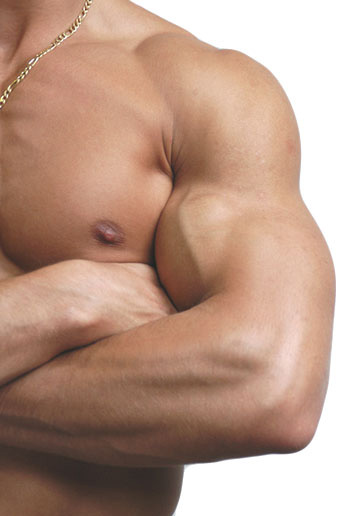 Once Nipples Are Aroused, Move on to Rougher Forms of Stimulation
Now it's time to amp things up a little bit. Try pinching your nipples. Be gentle at first then increase the pressure. Tug on them as well. If somebody is with you, try having them nibble, lick, and suck on them. If you are flying solo, you can try nipple clamps or nipple suckers. Even vibrators will do the trick.
In fact, toys can really help you achieve orgasm. They provide the kind of constant intense sensation that helps both men and women achieve climax.
Check out these hands-free nipple sex toys leaving your hands are free to do other things. Heated and/or vibrating nipple clamps bring both heat and vibration to the table. Enhancing sex is what nipple clamps are for.
Experiment With Different Sensations
There's no right or wrong process here. How you enjoy playing with your nipples, and obtaining orgasm is as individual as your fingerprints. Some prefer rough treatment. Others prefer gentleness.
You may find that you reach orgasm easiest by using a very consistent touch, or that you prefer to build up speed and intensity. Try different techniques. Use various toys or fingertip vibrators. And you can even engage in temperature play.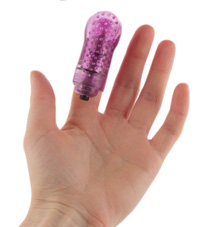 Try rubbing an ice cube across your nipples, or use some hot wax. Just be sure you get the kind that is made for sex. If you don't want something that intense try a nipple arousal gel.
You may feel the urge to stroke your clitoris as you stimulate your nipples. Some women enjoy having their partners perform oral sex on them well they do this. Others prefer to experience nipple climax without any other distractions. Figure out what works best for you. As long as you get back to orgasm that's what matters.
Take Note: Your Menstrual Cycle Can Affect The Way it Feels
Where you are in your menstrual cycle can really impact how this feels. For example, immediately before and during your period, Your breath may be very sensitive and painful.
On one hand that's a negative, if it's too painful for you to enjoy. On the other hand that heightened sensitivity can also mean increased sexual pleasure. You'll just have to approach it a bit more gently.
For some women, nipple orgasms during their cycle can be quite intense. In fact, the orgasm could cause some cramping. However other women find that orgasming during menstruation helps to relieve their symptoms.
Finally: Nipples Are Erogenous Zones Which Are  Highly Underrated
The nipples really don't get the attention they deserve. That's a shame because as erogenous zones they can help you achieve orgasm on their own. They can also help you to intensify other orgasms that you experience.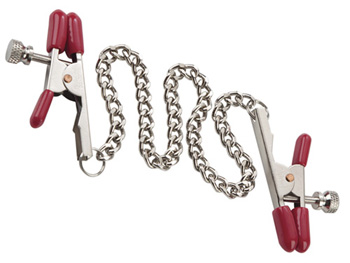 In spite of this. Other than using them in a bit of foreplay so many of us just don't do much with our nipples or our partners. It's time to change that, enter my favorite nipple vibrator.
Try focusing your next masturbation session on your nipples. Relax and don't think of any other body part. Continue rubbing, squeezing and playing with your breasts. Intensify things as you get close to orgasm. Try backing off just before you climax. Repeat that process over and over again until you allow yourself to come.
Do the same thing with foreplay. Focus on your nipples and your partner's. Experience the sensations. Try to bring one another to orgasm with nipple stimulation only. You'll be glad you begin to explore your bodies this way.