Mayla's 15 Best Egg Vibrators of All Time
Last Updated on January 3, 2023
Eggs vibrators are one of the most pleasure packed yet discreet sexual enhancers for women. The remote control vibrating egg is one of the best sex toys that can be used in public for long distance play. The wireless pink vibrating egg is the perfect introductory vibrator for women who still think personal pleasure is shameful.
Non-phallic, pretty and feminine, it truly doesn't get any more discreet then enjoying the simple pleasures of a rechargeable or app controlled egg vibrator bullet in the palm of your hand. Today I'll highlight the best vibrating eggs for women who want to tuck away for discreet self love and/or give the libido a little boost before sex.
If you're looking for a fun, cheap and discreet sex toy to increase sexual pleasure, the egg vibrator is one of the top choices ladies love or go for luxury with Lovense Lush, one of the best vibrating eggs. There are many differentiating features like app connectivity to your smartphone or mobile device, certainly enough to confuse a newbie or first timer shopper.
Today I am listing comparisons and reviews of the different types and features worth considering, especially for public play. Learn about key features such as long distance play, remote control operation, wireless with an extended remote range, versatile app control, USB rechargeable.
I'll discuss what features are best and present my list of top 10 best egg vibrators to try. Check out my tips on how to use vibrating egg for some inspiration for the bedroom including a photo tutorial and video demos of the best vibrating eggs ever made.
Comparing Different Types of Egg Vibrators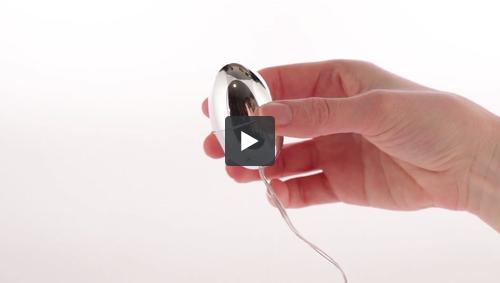 Some say it's the most important sex toy in their collection to use during foreplay. (I wholeheartedly agree!) You'll quickly understand why it's a top rated vibrator for women who need a little boost to the libido before sex.
Clitoral stimulation is one of the key activities to incorporate into the sex life if you have a low libido or vaginal dryness.

Menopausal women especially benefit from the pinpoint vibration on the clitoris which assist the body in producing its own natural vaginal lubrication making penetration more comfortable.

The wireless or app controlled vibrating egg is a very popular choice simply because there are no cords to get in the way. Remote control operation allows for public play.

Not all egg vibrators are created equal, but they do have the same impact stimulating the clit. Multiple vibration patterns and vibration settings help you to time the onset or orgasm to the rhythm of clitoral stimulation.

Don't ignore the nipples, prostate or perineum. The egg sex toy is extremely versatile for all your erogenous zones.
Some egg sex toys unique texture, smooth silicone or rubber padding or an indented cup with spikes. They are incorporated into hands free wearable vibrators to provide both vaginal and clit stimulation. Wireless and remote control operation introduces a whole new realm of interactiveness to kinky outdoor or public sex play.
These clit toys are very portable and simple to operate. One click of a button and you're ready to arouse! Because of their simplicity, these are one of the most affordable vibrators available which makes them a smart choice for those shopping with a strict budget.
Vibrating Egg Sex Toy Varieties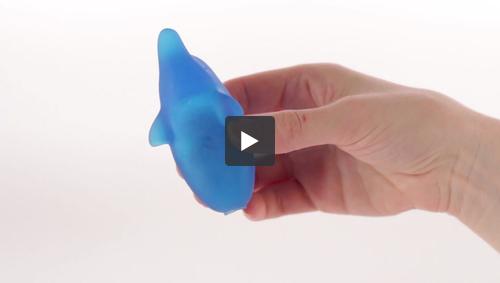 The egg sex toy is wide and covers a vast area compared to the thin bullet vibrator (hence the EGG vibrator namesake).
This is the major difference between an egg and mini bullet vibrator, but among vibrating eggs specifically there are a few sub types worth mentioning.
The finger egg sex toy is a fun small sex toy perfect for foreplay. If your sex life is dull, pick up this clever invention and let your fingers to the talking. The vibrating bullet egg is similar, pinched between your fingers it teases the body with powerful stunning sensation.
Double egg vibrators have two units that connect to a single battery controller. Use one to tease the vagina entrance and the other the clit, OR massage the perineum and poke between the butt cheeks for tantalizing exterior anal stimulation while using the other on the vagina or clit, or why not alternate between both. It's truly the epitome of sexual exploration and self love, all in a classy style, of course!
15 Best Egg Vibrators you Must Try
The following is my personally chosen list of the 15 best egg vibrators for sale. I chose products with different features to make sure each person will surely find the one that suits their personal desires. It's a unisex listing too because women enjoy them on their clit, but men also like to use them behind the scrotum.
Combine it with a prostate stimulator (for him) or a realistic dildo (for her) and build yourself an intense, orgasmic experience. The best clit stimulators improve pleasure, but we don't need to tell you that - try one from this list and see for yourself!
App Controlled Egg Vibrators
Did you know you can control App Controlled Egg Vibrator with your phone? It's true! We-Vibe, Ohmibod and Lovense remote have products that you can connect to your phone and operate remotely. These are the best egg vibrators for long distance play.
You can operate everything from the app download. Pick any of the multi vibrating settings, not limited to range like the remote control which usually maxes out at a 50 foot range, the app vibrator can be used across the planet! Perfect for long distance couples, it it completely controlled by a phone.
The remote control egg vibrator is heralded as the best clit vibrator. It is a newer invention but quickly becoming one of the best selling egg vibrators. It is suitable for outdoor or public use can can be fully inserted into the vagina.
To remove, "pick it out" like a Ben Wa ball. (Don't worry – it can never get lost inside the vagina.) Remote vibrating eggs add a new dimension to partner play, give the remote control to your lover and let them take charge of your pleasure!
Anal Pleasure and the Vibrating Egg
Women who understand the insane pleasure of perianal stimulation during sex will express interest in using a vibrating egg for anal. I must mention one essential safety tip however: Do not insert an egg vibrator into the anus. They are made to tease the rectum's EXTERIOR. Why should you never insert it into the anus? If the cord happens to detach from the device, it may be difficult to remove, hence an embarrassing trip to the emergency room. When I'm talking about anal egg vibrators, I mean explicitly teasing the EXTERIOR, not the interior.
Combine anal stimulation with perianal massage for a more wholesome sensation, rock it back and forth. Lubricate the surface to allow it to slide along the curvature of your body. You can even tuck the massager between your butt cheeks and lay down over it while using a dildo or vibrator. This method can also be used during sex, but if you move too much then it may slip out of place.
Click to buy egg vibrators online.