Clit Stimulators | Amazing Clitoral Stimulators that Really Work
If you're searching for the best clit stimulator, you'll love today's entry. The Journal of Sex and Marital Therapy published a study that 37% of women require clitoral stimulation during intercourse to achieve an orgasm.
(FYI, sex educator Mayla Green claims it's actually closer to 80%.) Statistics aside, we know that the clitoris is packed with more than 8,000 nerve endings made up of the same erectile tissue as the penis. Itt even fills with blood and becomes engorged when we're aroused.
This is solely responsible for physical sexual pleasure and explains why rubbing or touching the clit during foreplay, sex or masturbation feels intense. A fun fact before we continue: the word clitoris literally means "key" in Greek. Women know it IS the key to unlocking powerful sexual pleasure. That's no secret for us!
While you or your partner can stimulate your clit with a good old-fashioned clit sucking toy, it never hurts to throw one of the best clit vibrators to the mix. But before you start shopping with enthusiasm, there are a few important things to know. No two clits are alike. Some are easily overstimulated, others need a boost of power to reap erotic benefits.
Exactly What is a Clit Stimulator?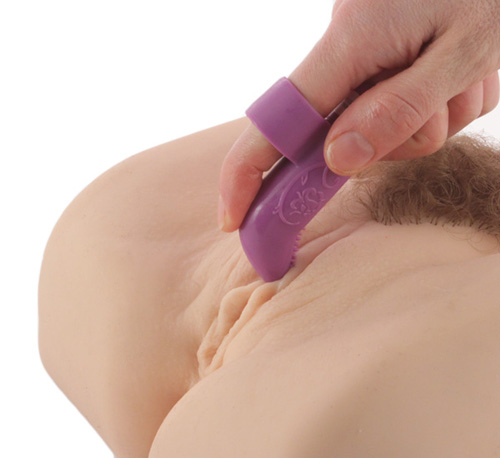 The clit stimulator is a small external vibrator that is held over the clitoris for sexual arousal. This miniature sex toy can strap on the body, fit on a finger, be hands free, be wireless or have suction capabilities (or any combination of the above!)
First I must note that when shopping for clitoral stimulators online, it's important to understand that all vibrators are technically clit vibrators. You can use anything that vibrates to stimulate the clitoris. Your imagination is the limits.
It's a widely known suggestion of Sexperts everywhere to use nipple toys on the clit. Why? The nipple and the clitoris have the same shape and are similarly sensitive!
The most popular and widely recognized clitoral stimulator is the vibrating bullet.What is a bullet vibrator? The slimline and sleek design makes it easy to understand the way it works, and you'll notice that the same mirrors that of the clitoris.
Some are even actual men's cock rings that fit on a penis shaft or even around a non-vibrating dildo to enhance it with a vibrating motor and a little buzz to your personal playtime. A famous and widely known device is called the Womanizer. Some are even wearable and/or remote control operated for couples kinky play.
The bullet vibrator can be used alone, but couples are enjoying them more and more as a regular part of the foreplay routine, especially in the case of the female experiencing low libido or vaginal dryness.
The clit toy primarily intended for couples kinky exploration however is the finger vibrator. The only truly hands free clit stimulator (I say "hands free" because it straps onto the index finger for finger foreplay).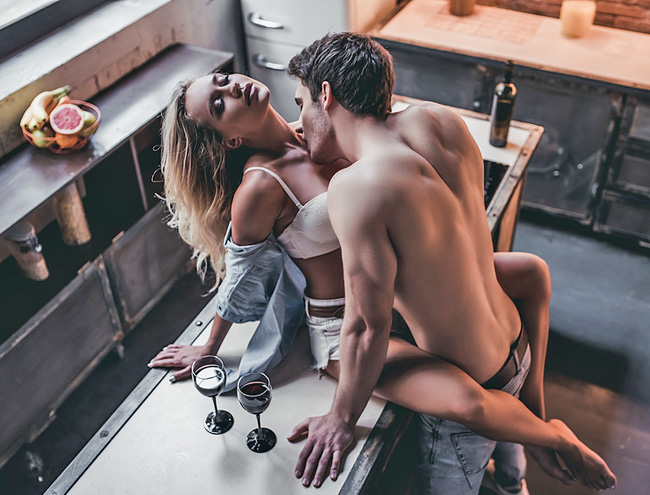 What's this about vaginal dryness and low libido?
In my professional career, I have counseled hundreds of couples on ways to spice up the sex life during menopause when these issues become commonplace. Read my Satisfyer Pro 2 Next Generation review to see an example of what I'll suggest for ladies with a low libido. It is a pure godsend for your sex life.
Knowing how densely concentrated the nerve endings are within the tiny clitoris (and how this extends into the body to become part of the G Spot network), it's easy to understand how stimulating the clitoris before intercourse has such a deep impact on her enjoyment. It relaxes the vagina and makes the tissue softer which increases comfort during sex.
"The clitoris contains twice as many nerve endings as both the penis and the pelvic floor," explains Janet Brito, PhD, a clinical psychologist and certified sex therapist. Rubbing, touching, licking, sucking and basically handling the clitoris in any way is a biological way to increase sexual response in women.
5 Best Clit Stimulators
These are my top 5 best clit stimulators, but I could honestly list 20. In fact, I did in the previous entry of the all-time best clitoral vibrators. The following is a brief listing of my top 5 purposely separate from the best of list in the previous link. There are so many choices out there that it's actually quite tricky to select just 5.
What else makes the decision so difficult? There are so many types of clitoral stimulators that it really depends on what each customer likes and the style they are looking for. Is it for sex? Foreplay? Masturbation? That matters when deciding which one to buy too.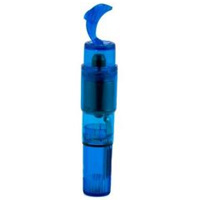 1. Vibro Dolphin
Vibro Dolphin is our best selling clit stimulator of all time. Why? I would have to give the vote to the fact it's cheap BUT really good. Cheap can be cheap – a poor quality toy that we avoid selling at all costs. Vibro Dolphin is cheap but perfectly engineered offering fantastic value for the dollar. So now it's here for sale.
The dolphin curve follows the curvature of its intended target quite literally caressing it with a smooth, flowing motion. Single AA battery delivers a good amount of power (truthfully some are stronger, but for first timers it won't matter) and the sturdy gel like dolphin body can flex a bit making sure it's comfortable no matter what angle you're holding the device.
Pros:
Cheap price
Very discreet
Cons:
Noisy motor
Not overly powerful
2. Satisfyer
Wireless clit sucking toys are all the rage right now and the newly introduced Satisfyer is flying off the virtual shelves. This Womanizer style is not technically a clit sucker per se – rather it features a tiny drum deep whiting the core that pulses and pushes air outward faster than the eye (or ear) can follow.
This results in a pulsing sensation but the movement of air actually replicates a vacuum suction just like using a clit pump. The extra thick white ring covers the labia, hood and everything in the surrounding area leaving only the little button of love in the middle fully exposed to the forceful movement of the air.
Pros:
Cheap for a clit sucker
10 powerful pulsing speeds
Cons:
Does not actually vibrate
Would be easier to use if the seal was soft
3. Tickler Egg Vibrator
Tickler Egg Vibrator may look exotic to some, scary to others but once you tuck under the bed sheets you'll fall in love with this wacky form. It's a new release and not one you'll find on most best clit stimulator lists because it falls more under "egg vibrator" category.
My job here today is to introduce you to new designs you may not have seen before, and the Tickler is no exception! The stiff rounded spikes have enough impact to satisfy the most demanding tastes while the big girth assures complete external coverage. It's a wild tease!
Pros:
More texture than most clit toys
Very powerful motor
Cons:
Controller is not waterproof
May be too large for some women
4. Jack Rabbit Vibrator – 5 Row
Any competent Sexpert list of the best clit vibrators will always have at least 1 rabbit vibrator in the top five. Jack Rabbit Vibrator – 5 Row is waterproof wireless wonder guaranteed to please. Rotating stiff penis shaped head and a full 5 rows of spinning metal beads massage the vagina.
During orgasm, your muscles clench around the beads amplifying the intimate feel of that wonderful massage. The rabbit is where it's at however, the firm bunny ears caress the magic button with endless fury of strength, power and vibration. It takes only a couple of minutes to orgasm with this one.
Pros:
Dual motors plus gyrating head
Fully waterproof and submersible
Cons:
Large shaft may be too big for beginners or petite women
PVC material is less desirable compared to silicone
5. Revitalize Clit Pleasure Kit
The wireless pocket rocket vibrator is a famous clit stimulator that has been around for decades. You'll hardly see a pocket rocket on any best vibrator list because the original just doesn't stack up compared to the amazing women's toys on the market today, but the Revitalize Clit Pleasure Kit is a fresh new take on the old classic.
The silver studded base adds a touch of femininity and pure luxury to the device. The 3 solid caps that come included provide a contrasting array of textures and shapes. The rabbit ears offers a perfect squeeze while the smooth cap is a nice massager for any erogenous zone.
All 3 caps plus the pocket rocket itself are coated in a silky feeling PU cover that feels warmer than just traditional plastic. 3 metal beads at the top of the vibrator warm as you rub to add a sensual heating effect that is super erotic too.
Pros:
3 caps plus metal tips provide lots of variety
Super discreet and non-phallic
Cons:
Not waterproof
Noisy motor
How to Use a Clitoral Stimulator
The exact tips and instructions on how to use a clit stimulator will depend on which style you own because as we've just learned, there are many different types of clit stimulator toys. For example, the micro bullet vibrator is best used during sexual intercourse. For a quick guide to get you started without needing to do too much research, follow the following steps:
Tuck the device inside the clitoral hood. The part that reaches deep inside the hood is more sensitive. Lift the hood and position the device before activating the motor.
Activate the motor to the lowest setting and let your fingers bet used to the vibration. Going full power right away can cause your fingers to tingle or even go numb making it difficult to hold the device properly in place!
Press down with a firm hand. You may need to hold the hood open with your index & middle finger of the opposing hand to keep it in place.
Do not use lube because you don't want the toy to slide off the clit. You wan to it remain dry so it "sticks" to it effectively!
These 4 basic tips are derived from my guide about using a bullet vibrator. There are many other techniques that you can try to mix things up, so make sure to check out the previous link for a whole bucket full of ideas and suggestions for enjoying a bullet vibrator.
If your clit vibrator has an internal dildo shaft, then advanced techniques can be found in the step by step rabbit dildo tutorial guide. Even if your vibrator does not have a "rabbit" on it, the same steps apply because the point is to teach readers how to use a dual motor vibrator, they can all be blanketed under the same set of instructions.
If yours is egg shaped, check out the guide on using an egg vibrator for a full set of instructions. This type of clitoral stimulator features a different set of tips compared to the bullets because the shape is different so it sits over the labia in a different way.
If you are using a wand vibrator, that also carries a whole new set of step by step instructions. Why? Wand vibrators are longer hand held wireless devices in comparison to other clitoral stimulators and can be used in a multitude of ways.
Wand vibrators are one of the only stimulator toys that are also designed for internal use. The flexible neck and rounded head add a new dimension of pleasure possibility to your sex life, so no wonder they are immensely popular in pretty much every sex shop I've ever visited and worked with in the past.
Strap on with Clit Stimulator
Sexy, naughty and certainly kinky, wearable vibrators are a fun choice for those who approach sex and foreplay with a more playful attitude. You'll likely never achieve an orgasm just from wearing a strap on with clit stimulator, but you'll enjoy the playfulness of it all.
Strap ons are primarily worn during sex for added hands free enhancement. The tiny vibrators aren't really all that powerful and often the movement of your body causes the butterfly (or whatever the device may be) to move around the pelvis and groin. Strap on clit vibrators are silly and fun, that's about it!
Vibrator with Clit Stimulator
Some of the most powerful vibrators are classified under the category of vibrators with clit stimulators. Why? Because they have 2 motors. One motor is inside the dildo shaft for internal vaginal vibration. The second motor is in the stimulator part, which most often resembles a rabbit, but can also be a dolphin, butterfly sex toy or any other shape.
It can also have a big rounded part like a thumb. Regardless of the shape, it is made for both internal AND external stimulation which results in a better full body orgasm in which the Journal of Sexual Medicine noted link between orgasm and increase in brain activity. No disputing that science!
It is no surprise that any female sex toy that affects all erogenous zones simultaneously is more popular. Add on a rabbit style vibrator with twirling beads that spin on an axis and you've got a powerful erotic tool for the most thrilling climax.
Remote Control Clit Stimulator
The egg sex toy is the ideal candidate for a remote control clit stimulator. The wider shape in comparison to the narrow bullet leaves more room for the fancy electronics requires to add the remote control function to the device.
In this case, you'll have both vibrator and remote control unit separately. Most offer a 20 foot range which is rather impressive for a sex toy! This can be used outdoors for kinky play, but primarily as remote control is appreciated because there is never fumbling with cords or wireless. It is truly the ultimate wireless clit stimulator toy.
Often the partner will hold the remote while controlling the speed and functions to lead their lover to the climax at a time of their choosing. The control of the sexual response is a real highlight for dominance and submissive sex role play.
Suction Clitoral Stimulators
The modern term is known as "Womanizer" but traditionally called a vibrating clit sucker. It is a long standing popular accessory in bedrooms across America right now. These little devices are made solely for external stimulation and work on one of two ways:
A suction sensation that is delivered by squeezing a hand bulb which creates a vacuum inside a concave shaped cup that fits over the clitoris.
A quick pulsing of air delivered by the hypersonic movement of a tiny drum deep inside the opening on the device that rests over the clitoris.
Both of these sex toys are classified under the same category despite their having 2 completely different functions. One sucks air, literally and the other blows air, literally! The Rose clit stimulator is the most popular pressure wave sex toy for women. In my personal opinion, the vacuum bulb is far more powerful.
In fact you can easy suction the device to your clitoris and stand up with it still stuck to around the hood and everything. To remove, simply pick it off with your fingernail. Some premium clit suction toys have quick release valves, but unlike a man's penis pump, it's not a necessary feature to have.
The pulsing womanizer type of suction clit stimulator is more of a lighter "tickle" compared to strong suction. I'd compare it to oral sex from a vary talented lover. The two opposing types are actually quite different so it's worth picking up both to add a little more variety to your adult toy box.
Click to buy clit stimulators online.